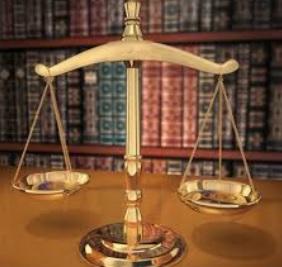 FROM STAFF REPORTS
The mother of an Iredell County charter school student has lost her effort to get a court order prohibiting the principal from excluding students who have been exposed to COVID-19 from attending school.
In a petition for a preliminary injunction filed in Iredell Superior Court on January 7, Stacey Gorham asked the court to forever bar Pine Lake Preparatory, Director Andrew Morceri, the Iredell County Health Department and Health Director Jane Hinson "from issuing quarantines as their actions are arbitrary and capricious."
Superior Court Judge Richard L. Doughton dismissed the petition in an order dated January 12, finding that Pine Lake Preparatory and Morceri "acted within their authority to exclude a student as a control measure" to protect students and the public by reducing the spread of COVID-19. School officials are required to exclude students who have been exposed to COVID-19 by the N.C. Department of Health & Human Services.
On January 6, Pine Lake officials called Gorham and notified her that her 10-year-old son — identified in court papers as "J.G." — was being quarantined and could not return to school until January 18, according to legal documents obtained by Iredell Free News. She took issue with the fact that no teachers were "assigned to complete his educational needs."
As a result of being excluded from school, the plaintiffs "are presently suffering severe harm which endangers their due process rights, education rights, and movement due to the Defendants actions," Gorham argued in her petition.
Attorney Lisa Valdez represented the Health Department and Hinson in this matter. In her response to the petition, Valdez argued that Gorham — who was not represented by an attorney — had not properly served Hinson or the Health Department with the petition.
Furthermore, Hinson has not issued a quarantine order during 2021 or 2022, according to an affidavit signed by the Health Department director. Once state health officials determined that there was widespread community transmission of COVID-19 in March of 2020, NCDHHS recommended ending the issuance of quarantine orders for close contacts to confirmed cases. Persons who have had close contact with a person with respiratory illness are encouraged to self-isolate and monitor symptoms.
During a court hearing Pine Lake Preparatory attorney Rachel Hitch argued that Pine Lake Preparatory and Morceri "acted within their authority to exclude a student as a control measure pursuant to N.C.G.S. Chapter 130A, 10A NCAC 41A.0201, directives and guidance from the North Carolina Department of Health & Human Services and Center for Disease Control guidance."