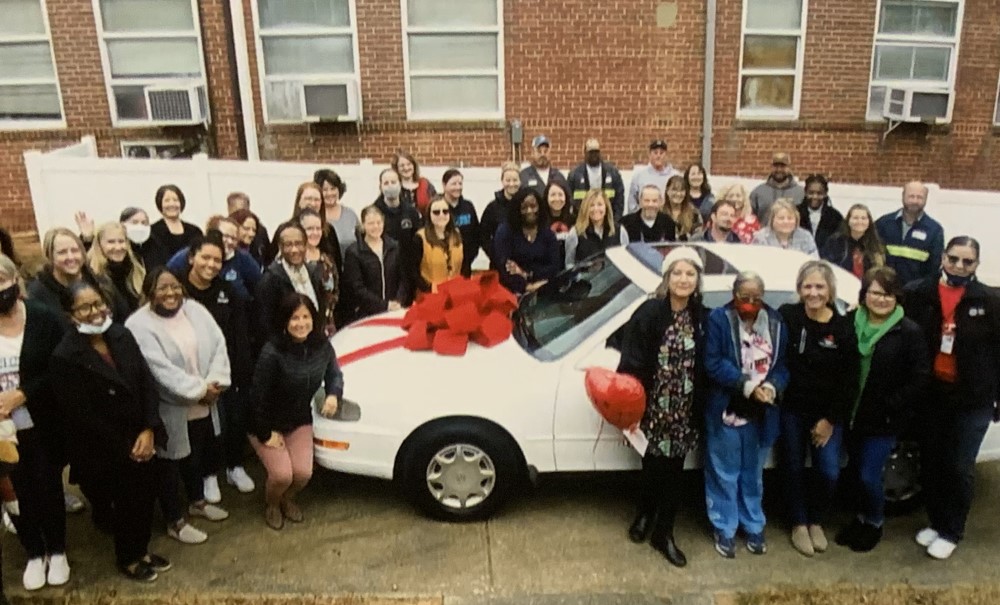 I-SS staff and community band together to gift car to long-time district employee
BY BRANDY TEMPLETON
After her car broke down last fall, Iredell-Statesville Schools custodian Darlene Davis was forced to start walking 30 minutes each way to her job at the ADR Education Center.
About six weeks later, Pam Oelenberger, who works as the assistant director of I-SS Exceptional Children Department, realized the daily hardship Davis was enduring.
"Tell me you're not walking," Oelenberger told Davis, who has worked for the school district for 21 years. "You can't do this."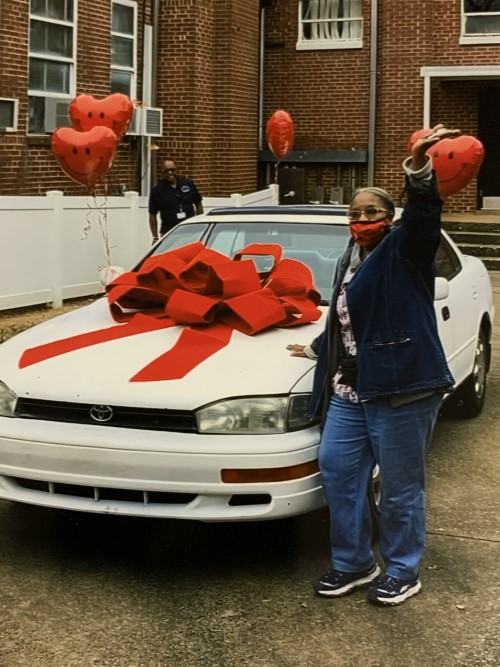 Davis told her that she was fine walking back and forth. She could not find a ride in the morning because her shift starts at 6 a.m.
"The Lord is with me, and I've got my mop stick," she told her friend.
Davis and Oelenberger worked together over the summer to move a "whole curriculum" to the I-SS Career Academy & Technical School campus in Troutman.
"It was God's plan to bring us both together," Oelenberger said. "It took working together to a whole new level."
Oelenberger started asking around for ideas to help Davis.
Charity Troutman started giving Davis a ride to work in the mornings, and Oelenberger took her home in the afternoons.
But that was only the beginning of what became a large group effort, including local businesses, to help Davis.
Deputy Superintendent Richard Armstrong helped secure a vehicle for Davis to use temporarily.
Finding a permanent solution weighed heavily on Oelenberger. One day, while speaking with co-worker Trudy Wooten, she shared that Davis needed a car and Wooten offered to donate a 1993 Toyota Camry, which she no longer needed, to help Davis.
The only issue was the car, which had been sitting idle for two years, wouldn't pass inspection.
Soon the effort had expanded to include the team in the I-SS bus garage. Jami Trojanowski asked members of her team if they would volunteer their time to help fix up the car.
Johnny Chavez, Hank Childers, Chesley Nash, Craig Campbell, and Ed Hendren all answered the call and spent time working on the Toyota.
The car needed a new windshield. Safelite AutoGlass of Hickory agreed to donate one.
The tires were shot. Myers Tire & Auto Center in Statesville provided them at cost.
Steve Johnson, a Statesville City Council member and owner of Johnson's Auto Parts, donated parts, including new shocks.
After the I-SS bus crew did all they were capable of on the Camry, the car was taken to Quality Car Care on Old Mountain Road. There, another group of men worked on the car and donated a timing belt kit that had been lying around in the shop for more than two years after someone never picked it up.
"It fit the car," Oelenberger said. "It was just meant to be."
Tim Sigmon was one of the employees who was instrumental in getting Davis' car on the road again. Along with others on the Car Care team, he wouldn't let the Toyota go until it was completely safe to drive.
"She basically got a brand-new car," Oelenberger said.
When the Camry was deemed road ready, the ADR team planned a special occasion to gift Davis the car.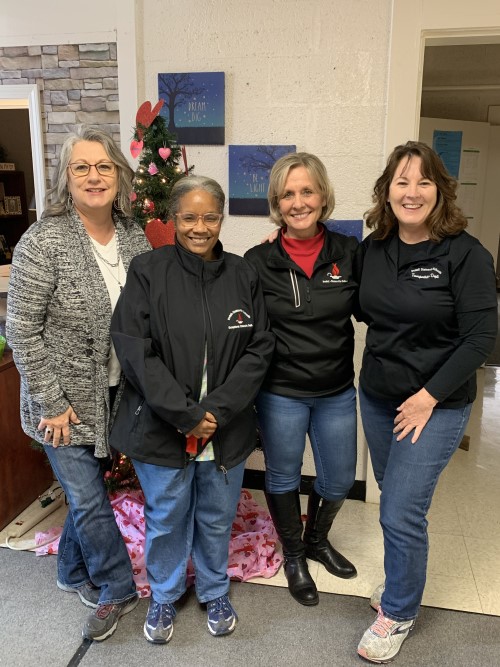 On December 10, while Oelenberger and Davis were delivering school supplies, Oelenberger's co-conspirators got everything ready. When they returned to ADR, the car was there waiting, adorned with a big red bow and surrounded by the people who played a part in getting it for her.
Davis was surprised and overwhelmed by the gesture. For over 15 minutes, she circled the Camry, touching it and shouting "Hallelujah" and singing "God is a good God. Yes, He is."
She then hugged each of the individuals who came out for her special moment. She was so excited saying she never had a sunroof. Now she has a sunroof and a personalized tag "Journey."
"We had to name the car 'Journey' because it was such a journey we've been on getting the car," Oelenberger said.
In addition to making many of the repairs, the bus garage team filled the tank up with gas, counselors bought Davis gas cards, and the ADR staff paid for the tag and car insurance for the first year.
Also, Outback of Statesville donated dinner for two, Logan's Roadhouse donated dinner for two, Cracker Barrel donated breakfast for two, Chick-fil-A donated $150 in gift cards, Randy's BBQ donated gift cards, Curtis Gregory donated $300 in car washes, and Johnny Martin donated $400.
Davis continues to see God working in her situation. She has gratitude to all the people who have helped her along her journey.
One such person was Tim Sigmon from Quality Car Care, who died suddenly on January 4. Davis said she had a "spiritual heaviness" in her heart that day he passed.
Today, she views Oelenberger and everyone else who pitched to help as part of her family.
Her co-workers say you can't find someone more deserving.
"You get up from your seat and she will dust it off, spray it down, and clean it up," Oelenberger said. "She runs circles around young people."