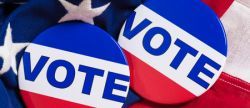 FROM STAFF REPORTS
Business owner and former N.C. Department of Transportation Board member Frank Johnson announced Thursday that he is running for a seat on the Iredell County Board of Commissioners.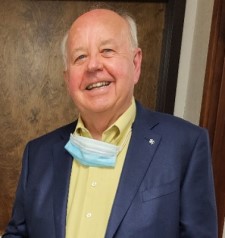 In a statement announcing his candidacy, Johnson explained that recent decisions by the current commissioners as well as the political leanings of the nearly one dozen other candidates motivated him to run for office.
Johnson said he recently read a newspaper article about Iredell commissioners' decision to spend $100,000 for carts used to verify voting machines. On that same page, he said, there was an article about defunding the Bookmobile.
"That day impacted my belief that Iredell is so much better than this," said Johnson, a Democrat. "The trend toward more of that attitude is mirrored in the current slate of candidates running for commissioner."
A native of Charlotte, Johnson has lived in Iredell County for more than 50 years. He is the founder of JMS Southeast Inc., a manufacturer of Industrial and OEM temperature sensing devices located in Statesville.
His past civic and government service includes service as a board member of the N.C. Board of Science Technology and Innovation, board member of the N.C. Community College System, trustee of Belmont Abbey College, director of the Greater Statesville Chamber of Commerce, board member of the Daniel Stowe Botanical Gardens and board member of the N.C. Department of Transportation.
"I have been here since 1971 and have enjoyed making this county our home," Johnson said. "Our company's customers are primarily located out of the county and therefore we bring added value to the GDP of Iredell. I have always been a little proud of that fact."
If elected, Johnson said he would bring a different perspective to the board.
"We need diversity in the conversation in Iredell County," he explained. "While serving as the regional NC DOT Board member, I came to know the commissioners in five of the counties surrounding Iredell. They all took their jobs seriously to enhance the quality of life in their counties and convinced me to channel resources for their needed infrastructure improvements.
"It was fun and it was emotionally rewarding to be able to straighten curves in Alexander, enhance vistas on Lake Norman, and to initiate both the 77/40 interchange rebuild and the Lake Norman Bike Trail," he added. "I founded The Lake Norman Regional Transportation Committee so that everyone in counties around the Lake got a chance to put their two cents worth in the pot of ideas concerning our regional transportation initiatives which so impact our lives. I especially enjoyed working with Steve Johnson (no relation) Sara Haire Tice, Marvin Norman and other commissioners who gave of their time and talent to make things happen."
Johnson is one of two Democrats who have filed to run for three seats on the Board of Commissioners. On the other side of the political aisle, at least 10 Republicans are running.
Each party will select three candidates in the May 17 primary election who will then be on the general election ballot this fall.
"In today's politically charged climate, I believe I can help the folks in Iredell get involved in their county government to improve all our lives," Johnson said. "I can't do it without a lot of you voting for a Democrat in our upcoming election."