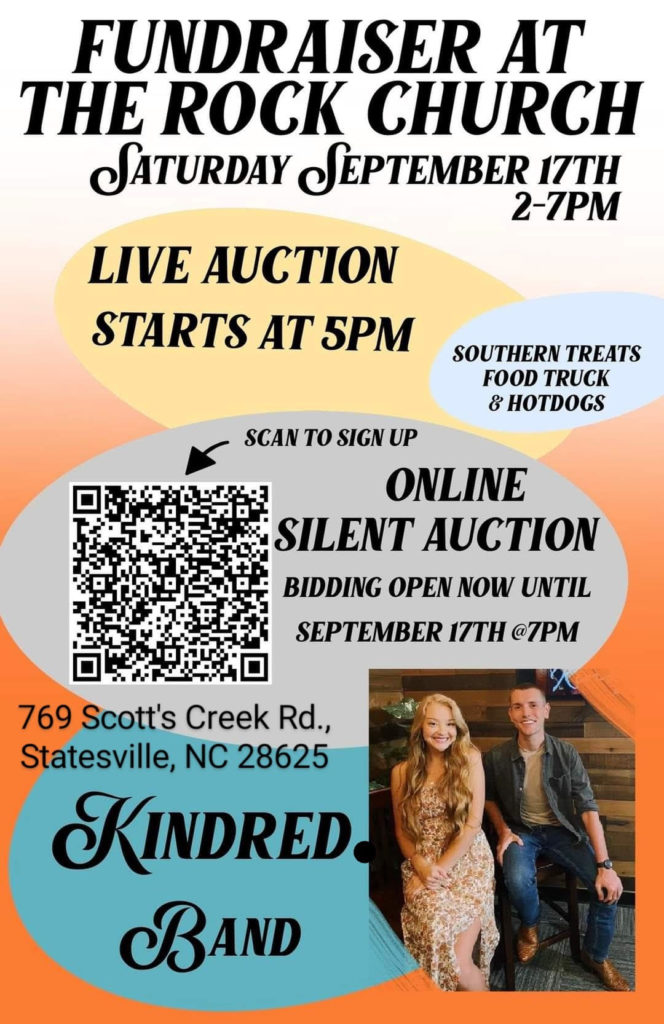 Special to Iredell Free News
Kindred is coming to Statesville.
Comprised of former American Idol contestants Ryleigh Madison and Dustin Chapman and their band, Kindred will perform at The Rock Church on Saturday, September 17.
Kindred recently had its first single, "Family Thing," hit No. 1 on the "Positive Country and Gospel" chart, where it remained for four consecutive weeks.
Madison was a contestant during the most recent season of American Idol, and Chapman was a semifinalist the year before.
The event is scheduled for 2 to 7 p.m. and includes a kids maze activity, bag lunches with a hot dog chips and a drink (for a donation) and a dessert truck. Kindred is scheduled to perform at 3 p.m. and there will be a live auction at 5 p.m.
Bring your lawn chairs, family, friends, neighbors and plan to have a wonderful time. This event is free, but the church is asking for donations to the building fund.
Local author Kimberly Harrell will be on hand from 4 to 7 p.m. with her new children's book, "Sandy The Lonely Seashell Finds a Forever Home." She will be happy to personalize your purchase with a special message to your child. She is donating a portion of the proceeds to the church building fund.
The Rock Church is located at 769 Scotts Creek Road, Statesville
Online Auction
The proceeds from an online auction, feature nearly 100 items, will also benefit the church's building fund. Visit the online auction HERE.