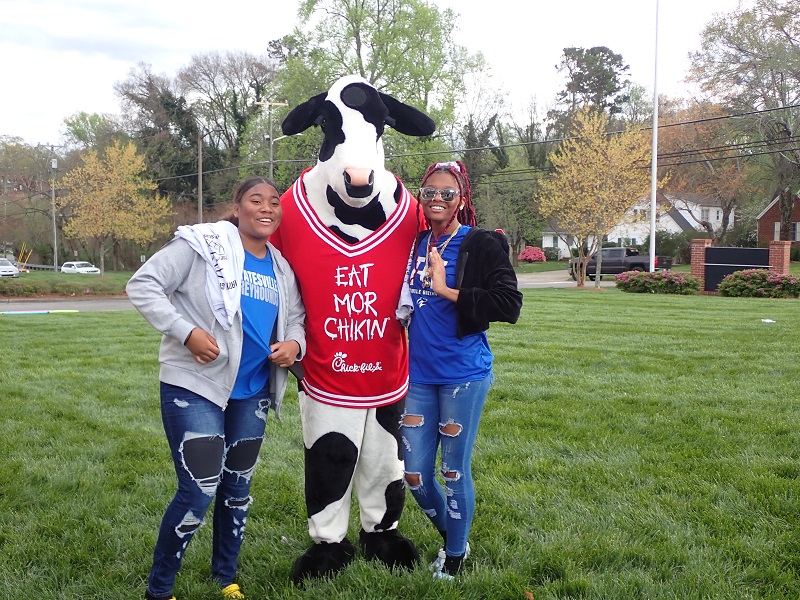 BY KARISSA MILLER
Statesville High School's Chick-Fil-A and GEAR UP (Gaining Early Awareness and Readiness for Undergraduate Programs) student ambassadors are learning how to use their newfound leadership skills to bring their school community together.
On Thursday, the ambassadors with the help of the school's administrative team organized SHS's Family Affair night, providing an opportunity for students and their families to be welcomed into the school with open arms in the form of special festivities and resources.
School officials estimated that more than 150 students and families attended the event.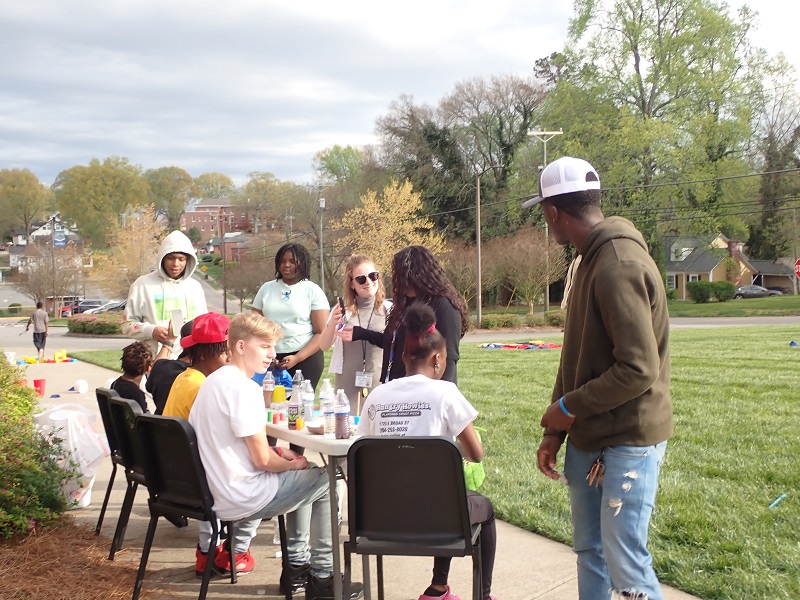 Out on the lawn, families maneuvered a colorful parachute together. Meanwhile, children and adults drew pictures on the sidewalk, and some of the younger children constructed towers with oversized Lego pieces.
"I'm excited. I didn't expect to see this many people," said Cashjah Joyner, a GEAR UP ambassador.
Dynasty Hamilton, also a GEAR UP ambassador, agreed.
"Seeing this turnout makes me feel good. It shows that people can come together and support schools. It's nice to have all the community sponsors come out," Hamilton said.
"It shows that the hard work we put in actually paid off — and it feels great outside—so it has all come together," she added.
Jill Hartle, the Chick-Fil-A liaison and IB coordinator at the school, said the Chick-Fil-A program is one example of how students are learning the importance of giving back to the community.
"This is their big impact project. They are trying to build community, provide engagement and fun for families. Chick-Fil-A in Statesville comes once a month and provides them with a leadership lesson. They teach how to be good stewards of the community," Hartle explained.
It's also one of the first big events since the start of the COVID-19 pandemic that has allowed families to gather unmasked indoors and outside. School officials said they were pleased with the turnout and to see families check out the exhibits.
GEAR UP ambassador liaison Emily Reynolds said that the students secured community sponsors to donate games, food and other items. Reynolds also mentioned that some of the Chick-Fil-A ambassadors are also GEAR UP ambassadors.
"The Chick-Fil-A program has taught me how to collaborate with all of my peers. It's helped me to become a better leader," said Juelz Martinez, a Chick-Fil-A ambassador.
Door prizes, special performances by the school's cheerleaders and a hula hoop contest were among some of the highlights of the night.
According to Assistant Principal Bernadette Thomas, school officials plan on continuing this event, which dovetails with the school's focus on bringing families into the school.
"We want it to be like an open house. Parents can come and pick up report cards, and kids can play outside and families can eat dinner together. We have brought in our community partners so that parents and students can learn about job opportunities, and we can connect them with other helpful resources," Thomas said.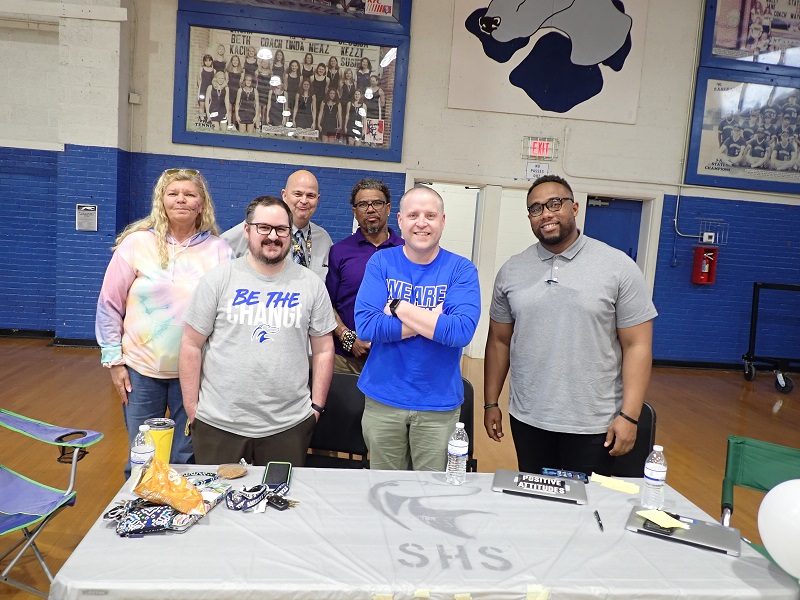 The event featured community partners sprawled out across the gym, giving students and families opportunities to pick up their report card and check out a wide range of activities and resources and even apply for jobs.
Some of the companies that attended included GK Ceramics, USA, Chick-Fil-A, Home Instead, the U.S. Air Force, Goodyear Tire and Rubber Company, Mitchell Community College, Blythe Construction, JPS Composites, Mega Force Staffing, Iredell County EMS, Lowell's, Piedmont HealthCare, Pharos Parenting, Iredell County of Aging, Vocational Rehabilitation and CATS.
Photo Gallery