Special to Iredell Free News
RALEIGH — As chairman of the Energy Policy Council, Lt. Governor Robinson announced the establishment of the Energy Innovation Committee, which will work to inform the Energy Policy Council about new and emerging energy technology.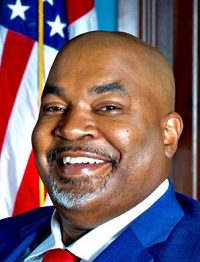 The Energy Innovation Committee will be chaired by John Hardin and include Jenny Kelvington and Brian LiVecchi. Staff from the N.C. Department of Environmental Quality and the State Energy Office will support this new subcommittee.
"With the establishment of this new committee we can work to find energy solutions for our state. We have seen how detrimental it can be when we wait for a disaster to happen and not know how to respond when it comes to our energy needs," Robinson said. "This committee will serve to ensure that North Carolina will have reliable and affordable energy that will secure our future."
LiVecchi said the new committee has important work to do.
"In a time of energy uncertainty and transition throughout the world, the Energy Innovation Committee will tap into North Carolina's proven research and hi-tech resources to identify and develop new and emerging energy technology that will keep North Carolina on the cutting edge and allow us to be a leading example for the nation in the development of safe, reliable, sustainable energy."