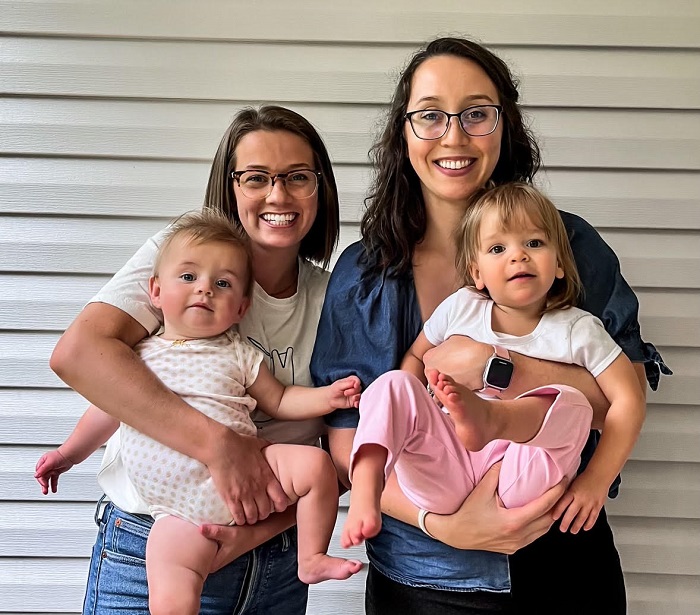 BY KAHLEAH S. GAITHER
Haley Knicely and Hannah Oxenford have discovered a passion for helping parents traveling to the Lake Norman area with young children.
As independent providers for BabyQuip, these local moms are part of the rental baby gear network that serves 900 different cities across the United States and Canada.
Oxenford and Knicely both live in the area. When they are not helping traveling parents, Oxenford works in recruiting, while Knicely works for a local municipality.
"The whole concept of making traveling more seamless for families to be able to say, 'Hey don't worry about the pack 'n' play or the stroller or the car seat, it is waiting for you wherever your destination may be' — it is super, super convenient and it is something honestly a lot of people don't know about," said Knicely.
"People coming to spend time on the lake is really how we will continue to be successful. There are so many people in and out of this area quite a bit so I think that is why they put this area on the radar to make sure there were independent BabyQuip providers in the area because it is so much easier if you are doing a car or plane ride to be able to have some of those things that are needed to make it a comfortable stay for your little ones," Oxenford added.
They are excited about their work with BabyQuip, and believe that the Charlotte/Lake Norman area is a destination for traveling parents who are "visiting families that have relocated to this area, visiting the lake because they rented a lake house for a week, or grandparents that relocated here and their kids live in Jersey or New York."
Some of BabyQuip's popular rental items are full-size cribs, strollers, high chairs, car seats, and pack 'n' plays. Non-traditional items that BabyQuip offers are sound machines, humidifiers,
bathtubs, breastfeeding pillows, breast pumps, and more.
"If you think of a baby item, you can rent it," said Knicely.
BabyQuip provides pickup and assembly at your location. Their top priorities are cleanliness and safety.
LEARN MORE
The best way to engage with this company is through their social media and websites:
♦ Link to rent with BabyQuip: https://www.babyquip.com/?a=a33b725
♦ Link to rent with Oxenford and Knicely: https://www.babyquip.com/haley501
♦ Facebook: https://www.facebook.com/babyquiphannahhaley