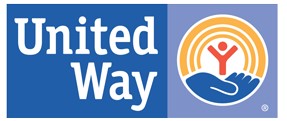 Special to Iredell Free News
It takes a community to make 12 local projects a reality, and organizers of the 2022 Love United Iredell campaign are looking for help to make these impactful projects happen in our county.
How can you help? What types of projects speak to your heart? Education? Food security? Mental or physical health? Housing?
Love United Iredell – 14 Days of Local Impact has a project to address each of these areas. You can learn more about them at www.LoveUnitedIredell.org.
Love United Iredell, which kicks off February 6, supports 12 total nonprofits by helping with fundraising and collecting supplies and equipment. These projects can change lives forever. For example, the Upper Room will be hosting Adulting 101 courses to help set individuals up for a positive and healthy pathway throughout their life.
Did you know that there are children and families right here in Iredell County who cannot afford to buy diapers and wipes for their children? Not having enough diapers can lead to unnecessary risks in health. Can you take a moment to order a few diapers or wipes to be delivered to Iredell County Partnership for the Young Children the next time that you are online?
The United Way of Iredell County appreciates all 12 agencies involved in this year's campaign. They are FeedNC, Food For Days, G4G Ministries, HealthReach Community Clinic, Iredell County Friends of the Library, Iredell County Partnership for Young Children, Leadership Statesville, Pharos Parenting, Purple Heart Homes, Rainbow Kidz, Upper Room, and Watchmen of the Streets.
Sponsors/Partners
Randy Marion Chevrolet Lincoln and Ford; Greenbrier Grill; Banner Drug; 92.9 & 550 WAME Real Country; Connect Iredell; Doosan Bobcat; Iredell County Economic Development Corp; Iredell Free News; Iredell-Statesville Schools; Mooresville Tribune; Statesville Record and Landmark; Kindness Closet; Top of the Lake Rotary; and Z102.5FM Classic Rock.
Want to Help?
Can your business or community group help support one of these projects? Let us know by emailing SLewis@UWIredell.org.
In order to make these projects a reality we are asking you to share www.LoveUnitedIredell.org and the missions of these 12 organizations so we can impact lives in positive ways.