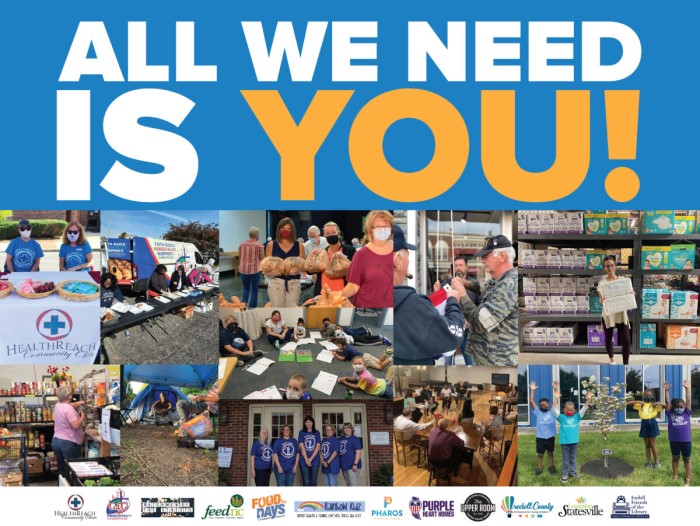 Special to Iredell Free News
Now in its third year, Love United Iredell is an initiative created by the United Way of Iredell County to spread the mission of local organizations and promote a specialized project that can be finished within six months of being funded, while increasing community engagement.
This year, 12 nonprofits are participating in the Love United Iredell campaign and are searching for partnerships throughout the community.
Leadership Statesville is one of the participants. Run by the Greater Statesville Chamber of Commerce, Leadership Statesville brings together community leaders from a wide range of backgrounds. Participants decided to work with the Boys & Girls Club of the Piedmont to update garden beds and lay the groundwork to establish a small farmers market on site. Boys & Girls Club members will ultimately learn to grow, harvest, manage, and sell produce to the community.
During this extremely stressful year, seven schools within Iredell-Statesville Schools chose to participate in Love Iredell United. The Agricultural Department at North Iredell High School adopted the Leadership Statesville project, and teachers are integrating it directly into their horticultural classes.
Leadership Statesville participants will work to install and build the garden beds and find additional funding to support the program. Horticultural classes have started growing the seeds that will be planted in the Boys & Girls Club gardens. Horticultural students will also help teach the Boys & Girls Club members how to get the seeds prepared for planting, cultivation techniques, soil management, proper harvesting techniques, proper storage techniques and integrated pest management.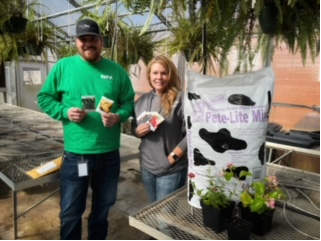 "This real-world, hands-on experience is exactly what the students at NIHS need to set them up for future career opportunities within the farming industry" says NIHS Principal Diana Jones. "This project will ultimately be yet another sustainable partnership which NIHS has completed in our community."
"Love United Iredell has been a great doorway to the community and making sure that schools can easily connect in new and engaging ways," Jones added. "We look forward to this effort continuing and leading to even more paths of collaboration in the future."
This project is one example of the many collaborations made possible through Love United Iredell.
These collaborations are being made possible because of our sponsors and partnerships with Randy Marion Chevrolet Lincoln and Ford; Greenbrier Grill; Banner Drug; 92.9 & 550 WAME Real Country; Connect Iredell; Doosan Bobcat; Iredell County Economic Development Corp; Iredell Free News; Iredell-Statesville Schools; Mooresville Tribune; Statesville Record & Landmark; Kindness Closet; Top of the Lake Rotary; and Z102.5FM Classic Rock.
LEARN MORE
Can your business, community group or church help support one of these projects? Let us know by emailing SLewis@UWIredell.org. Each project has a unique goal and opportunity for outreach. Learn more about all 12 projects at www.LoveUnitedIredell.org.