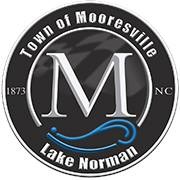 Special to Iredell Free News
Lowe's Home Improvement has awarded the Town of Mooresville a $100,000 grant to help fund a mural commemorating Mooresville's 150 years.
This grant is part of the "100 Hometowns" initiative to complete 100 impact projects as part of a $100 million commitment to give back to the communities Lowe's serves.
"We are excited and grateful that Lowe's chose to invest in our public art project out of so many worthy projects all across the nation," said Pam Reidy, the town's parks & recreation director. "Lowe's is truly investing in hometowns, including their own hometown of Mooresville. We appreciate their generosity and look forward to unveiling a new addition to Mooresville's public art."
The Public Arts Committee will oversee the project which must be completed by November 2022.
Last week, Lowe's revealed the 100 community-nominated impact projects that have been selected as part of this year's Lowe's Hometowns program, with 2022 serving as the first of a five-year, $100 million commitment to the communities it serves. With projects spanning 40 states and Washington, D.C., Lowe's will help restore and revitalize spaces that serve as the hubs and heartbeats of communities, including neighborhood housing, parks, community centers and much more.
Lowe's Hometowns will support the completion of 100 community-nominated impact projects across 40 states and Washington, D.C.
Through the 100 Hometowns initiative in 2021, more than 1,850 Lowe's associates volunteered nearly 12,000 hours across 111 Red Vest Day volunteer events.
This year's projects include 31 community centers, 17 shelters, 10 parks or outdoor spaces, nine safe or affordable housing accommodations, nine schools, seven gardens, five animal services buildings, four playgrounds, three first responder facilities, three food pantries and two cultural preservation projects.
From revitalizing a North Carolina community garden to combat food insecurity in a neighborhood without a grocery store, to redesigning an Arizona elementary school library space to better serve and educate its students, these projects highlight the continual need to prioritize community service, celebrate people and empower possibility.
"We're excited to continue improving hometowns across the country by building on our longstanding commitment to serving the communities where we live and work," said Marvin Ellison, Lowe's chairman and CEO. "With support from our associates, neighbors and partners, Lowe's Hometowns will address urgent needs in communities, from revitalizing vibrant green spaces to supporting first responders and local heroes, as we strive to make hometowns better for all, including those in real need."
Building on the success of 100 Hometowns, which celebrated Lowe's centennial in 2021 and supported 100 community impact projects across the U.S., Lowe's Hometowns comes at a time when communities and local organizations are working hard to continue navigating the pandemic's impact. Three-quarters of nonprofits have reported an increase in demand for their services since the start of the pandemic, according to Lowe's strategic impact partner Points of Light, a global nonprofit organization that inspires, equips, and mobilizes millions of people to take action that changes the world.