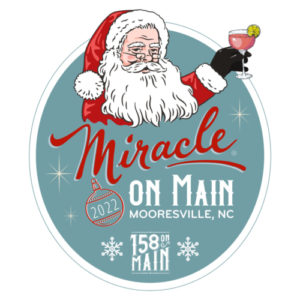 Special to Iredell Free News
158 On Main — a popular craft cocktail bar in Downtown Mooresville — is preparing to once again transform into Miracle on Main, a holiday-themed, pop-up bar, for eight spirit-packed weeks.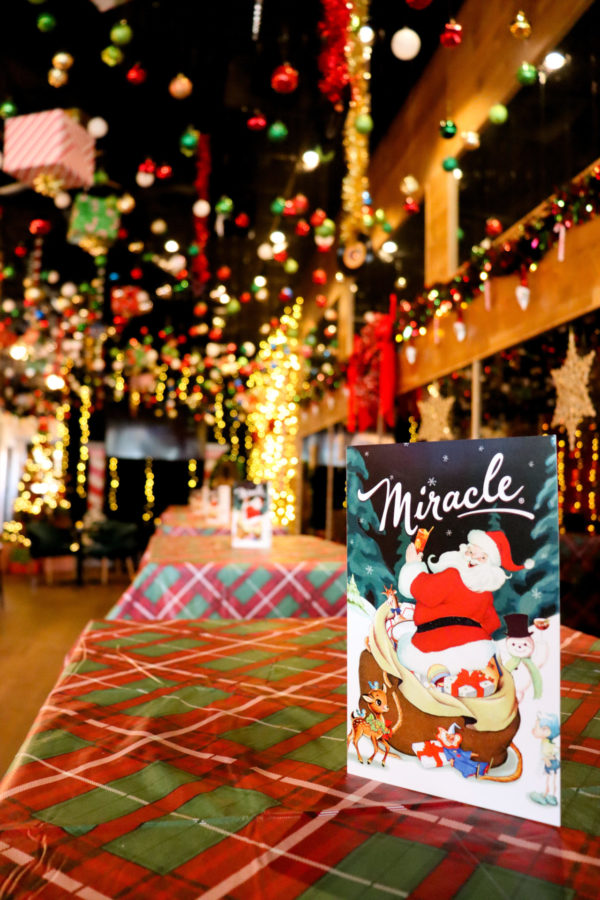 Miracle on Main will deck its halls and spread holiday cheer from November 17 to January 14, featuring top-to-bottom kitschy Christmas decor; professionally-developed, whimsical cocktails; limited Miracle merchandise and fun, holiday pop-up events, like Pancakes with Santa, cocktail classes and gingerbread-house-making contests.
Miracle on Main is partnering with a neighboring downtown business, Southern Notions, at ParBlu (152 N. Main Street, just beside 158 On Main) to create Santa's House, a beach-themed/tiki bar with drinks and stocking stuffers for visitors to purchase while waiting for a table at Miracle on Main — or just to drop in for fun.
What exactly is Miracle Bar?
The concept began in 2014 when Greg Boehm decided to halt construction on what would be his new East Village cocktail bar in New York City to instead transform the unfinished space into a winter wonderland, pop-up bar, serving holiday-themed drinks amid over-the-top Christmas decorations. Crowds swarmed the "Miracle on Ninth Street" location, and Boehm's bar-industry friends asked how they could get in on the fun.
The following year, four Miracle bars popped up. In 2016, Miracle went worldwide with pop-up bars in Greece, Montreal and Paris. Now, Miracle-Bar magic is popping up all over the United States and in Canada, Europe, Asia and Central America.
Last year was Mooresville's first Miracle Bar experience.
This year 158 On Main has added an array of cheery and delicious holiday cocktails to the menu, and a few fan-favorites are returning, too! Each Miracle cocktail boasts cheerful holiday flavors, presented in unique mugs and signature glassware, which are also available to purchase, along with other Miracle merchandise, while supplies last!
Miracle on Main will be open Tuesday-Thursday, from 5 p.m. to midnight; Friday and Saturday, 3 p.m. to midnight and Sunday, 12 noon to 6 p.m.
Christmas Trivia with Quizmaster James will be held Sundays throughout Miracle. The first offered cocktail class and gingerbread-house-making contest is scheduled for November 21, and more events will be posted along the way.
LEARN MORE
To stay up-to-date on all the latest Miracle happenings, follow 158 On Main on Facebook and Instagram, or visit www.158onmain.com.