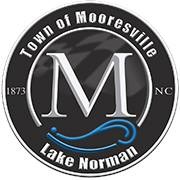 FROM STAFF REPORTS
Mooresville town commissioners on Tuesday voted unanimously to approve a rezoning request to allow a developer to build a 283-unit multi-family housing development on a 15.5-acre site near the intersection of Alcove Road and Culbreth Lane.
The site had previously been approved for a boutique hotel, restaurant and convention center.
The developer, Sunset Cove Partners LLC, had struggled to secure financing for the boutique hotel as a standalone project, and member/manager Brent S. Krueger told the commissioners that the multi-family units were needed to make the venture financially feasible.
Krueger, who said he had invested $10 million in the lakefront property, on several occasions told the board he was "begging" them to work with them. As a concession, he agreed not to construct a commercial marina on the property. He also said he would not build an outdoor amphitheater.
The rezoning approved by the town board includes nearly a dozen conditions, such as the construction of a minimum 30,000-square-foot boutique hotel, restaurant, spa, and/or combination of retail in one stand-alone building; a maximum of 18 dwelling units per acre; and an agreement by developer to complete all mitigations identified from the Transportation Impact Analysis (TIA).
The rezoning request drew opposition from several residents due to concerns about traffic congestion and pedestrian safety.
Krueger also disputed speculation that the property is for sale and sought to allay concerns that he would sell it once he had won approval for the multi-family units.
But other residents who said they had met with Krueger to learn more about his plan said they were impressed by his portfolio of upscale developments and were excited about the prospect of the availability of luxury condos on Lake Norman.
Under the town's development ordinance, the project cannot exceed four stories. Before construction can begin, the final site plan must be approved by Town of Mooresville staff and building permits must be issued by Iredell County.
"We're putting a lot of trust in you," Commissioner Lisa Qualls told Krueger. "Don't let us down."