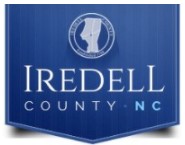 BY KARISSA MILLER
Mooresville resident Cheryl Pletcher wants the Iredell County Board of Commissioners to take a stand against what she described as a culture of death and take a stand for the sanctity of all life.
During the public comment period at Tuesday's board meeting, she asked commissioners to consider designating Iredell County as a "sanctuary for life."
"The definition for sanctuary is a safe place, especially for someone or something being chased or being hunted," Pletcher said.
A Registered Nurse for 50 years, Pletcher founded Serenity House in Mooresville, which works closely with hospice to provide care and dignity at the end of life.
Modern culture, she said, has moved away from traditional values.
"We used to celebrate life: babies, weddings, graduations," she said. "Celebrations now are more like tearing down statutes, rewriting histories, gender decisions and lawlessness."
She said that she believes Iredell County is a "life-affirming" county.
"Suicide isn't the answer to personal issues. Euthanasia isn't the answer for chronic illness or old age. Abortion isn't the answer for promiscuity," Pletcher said.
"Life is a gift from God — not from the government. The government can say it's okay to end the life of a human being … but God says otherwise," she concluded.
Pletcher asked the board to make Iredell a sanctuary for life.
"I want to stand for life in Iredell County, safe from the culture of death that's coming to hunt and chase human lives," she said.
Help for Love Valley?
Also, during the public comment period, Love Valley Mayor Pro Tem Tim Meadows asked the commissioners to consider loaning Love Valley money for a road repair project.
The town was awarded a grant from FEMA that will pay for the project. According to Meadows, the grant was awarded to repair damage caused by Tropical Storm Ida last year.
He said that the town doesn't have the money to fund the project upfront and operates on a budget of around $80,000 annually.
The grant is for about $1.9 million, he said.
Meadows said that other counties have done this for smaller municipalities. He said that the town would repay the county.
Commissioners said that they would like to help the town. They directed the county manager and finance department staff to review the plan.