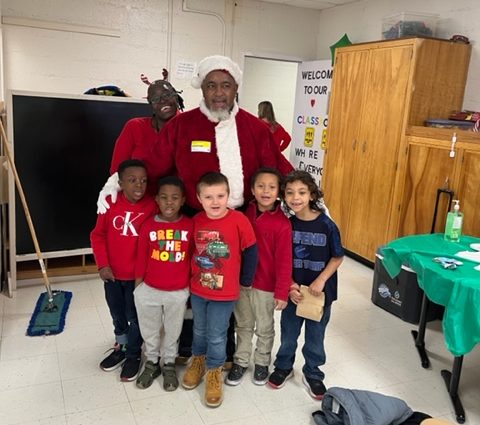 BY KARISSA MILLER
A group of local barbers donated their time and talents to give free haircuts for boys at N.B. Mills Elementary School, and volunteers provided pedicures for the girls.
According to Assistant Principal Bernadette Thomas, the goal was to make students feel and look their best.
"There were 40 boys who received fresh cuts and 90 girls who got glammed up by getting their nails polished with designs," Thomas said.
Representatives of four different barber shops and one independent barber participated:
• JFSM's Owner John Femister and Gary Ijames,
• Razor Sharp owner Keyon Waddell, Xavier-Kevin McCall,
• Cuts By Lynn owner Lynn Jones; and
• Eric Daniels, an Independent Barber
Several recently retired educators, Agriculture and Science Early College students and community church members helped with the manicures.
"This was an awesome event. You could see the confidence in the students grow as they got their haircuts and manicures," said N.B. Mills Principal Jonathan Nicastro.
While this was enough to get everyone excited about the holidays, to top it off students received a surprise visit from Santa Claus.
Photos