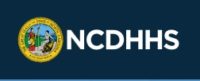 Special to Iredell Free News
RALEIGH — Healthcare providers can continue treating uninsured patients with the monoclonal antibody bebtelovimab after the product went on the commercial market last week because of a plan implemented by the N.C. Department of Health and Human Services.
During the COVID-19 response, the federal government purchased treatments from manufacturers and distributed them to states. This meant patients could not be charged for the products themselves but could be charged for administration or dispensing. When a product goes to the commercial market, insurance and the patient must pay for the product.
At a commercial cost of about $2,100 per course, uninsured patients would not be able to afford bebtelovimab.
Through the NCDHHS plan, people who are uninsured, and who are not a good fit for other authorized COVID-19 treatments such as PAXLOVID, can still access bebtelovimab through a state inventory.
Providers who treat uninsured patients at no cost will be able to request the monoclonal antibody from the state inventory. Patients should know their rights when it comes to COVID-19 treatments, which are available regardless of insurance or immigration status.
"By maintaining access to this potentially lifesaving treatment for people who do not have health insurance, NCDHHS continues its commitment to an equitable response to COVID-19," said NCDHHS Assistant Secretary for Public Health Dr. Susan Kansagra. "If you feel sick, seek treatment right away — there is plenty of supply of other COVID-19 treatments, including antiviral pills."
Treatments are available for people who are high risk for severe illness from COVID-19. About two-thirds of adult North Carolinians are considered high risk, including older adults and those who are pregnant or have certain medical conditions such as obesity, asthma, diabetes or depression. Learn more about the factors that may put you at risk.
COVID-19 often begins with mild respiratory symptoms that feel like a cold or flu, but symptoms may get worse. If think you might have COVID-19 get tested as soon as possible. Stay away from others except to get medical care.
Here are three ways to access treatment, which requires a prescription:
♦ Talk to your doctor.
♦ Go to a test to treat location where you can get tested and treated in one visit, even if you don't have insurance. You may be charged for testing and evaluation.
♦ Call 1-888-675-4567 for help finding a provider.
North Carolina's current inventory of bebtelovimab is expected to last through the end of the summer if used at its current rate. Providers can find more information and learn how to request supply on the NCDHHS COVID-19 website.
Staying up to date on vaccination and boosters offers the best protection against COVID-19 for anyone 6 months of age and older. Find a vaccine location near you at MySpot.nc.gov or by calling 888-675-4567.