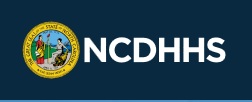 Special to Iredell Free News
RALEIGH — Teens and children ages 5 and older can now receive the updated COVID-19 booster, which is specifically made to protect against the latest COVID-19 variants.
The new booster is becoming available in North Carolina following the Food and Drug Administration's emergency use authorization and the Centers for Disease Control and Prevention's recommendation.
"Kids 5 and older can now get the most up-to-date protection from COVID-19 from an updated booster to help renew their body's defenses against the latest variants of the virus this fall and winter," said N.C. Department of Health and Human Services Secretary Kody H. Kinsley. "Children are vulnerable to COVID-19 and long-term complications just like everyone else. Staying up to date on vaccines and boosters is the best way to protect against severe illness, hospitalization and death from the virus."
The updated booster is referred to as a bivalent vaccine, as it targets both the original coronavirus strain and the Omicron BA.4 and BA.5 variants. As of mid-September, these variants made up approximately 80 percent of COVID-19 cases in North Carolina. Everyone 5 and older should get the updated COVID-19 booster two months after they finish their primary series or any booster dose.
Teens and children ages 5 and older may be able to get the updated COVID-19 booster and other routine vaccines they are due for at the same visit, including during routine checkups. The booster, like all COVID-19 vaccines, is safe to get alongside the annual flu shot.
"According to the CDC, during the 2019-2020 flu season, flu vaccines prevented an estimated 7.5 million flu illnesses, 105,000 flu hospitalizations and 63,000 flu deaths across the U.S.," said NCDHHS State Health Director and Chief Medical Officer Dr. Elizabeth Cuervo Tilson. "Children and teens can safely get their flu shot and updated COVID-19 booster at the same time. Health care providers encourage people to stay up to date on both."
COVID-19 vaccines are free to everyone, regardless of insurance or immigration status. Flu vaccines are often available at little to no cost. Parents and guardians of children and teens who do not have an established medical provider can visit MySpot.nc.gov to search for a nearby vaccine provider.
North Carolina's actions are based on recommendations from the FDA and CDC.
LEARN MORE
For more information about COVID-19 vaccines, boosters, testing and treatments, or to find locations to get a COVID-19 and flu vaccine, visit MySpot.nc.gov or contact the North Carolina COVID-19 Vaccine Help Center at 888-675-4567.