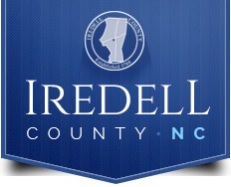 BY KARISSA MILLER
Iredell County commissioners have been receiving feedback from their constituents for months about COVID-19 vaccines, mask requirements, and how local school districts and the health department have handled exclusions and isolations when students are exposed or exhibit symptoms.
Those topics have dominated the public comment portion of many board meetings.
The first public comment period of the new year, held during Tuesday's board meeting, was no different. The half dozen speakers who attended the meeting brought up some of the same issues, with several expressing their frustration with healthy children being excluded from school.
Citing widespread transmission of COVID-19 in the community, the increased demands on local hospitals and a desire to keep healthy students in school, the Iredell-Statesville Schools Board of Education and the Mooresville Graded School District Board of Education both voted to require staff and students wear masks after the winter break.
Kelli Harris, who represents Free the Smiles, said that she was in court last week with a concerned Pine Lake Prep mom who tried to challenge the fact that her child was quarantined.
"What we found out is we didn't file that case correctly. Only the state health director should be giving quarantines. We have a problem that all these schools are doing these isolations and quarantines," Harris said.
Harris pointed out that there is a gray area in the law, and it is unclear why schools are issuing isolations and quarantines when it should be done by the health director.
In a court order ordering dismissing the mother's petition, Iredell Superior Court Judge Richard L. Doughton found that Pine Lake Prep and its director, Andrew Moceri, "had acted within their authority to exclude a student as a control measure" pursuant to N.C. law as well as directives and guidance from the N.C. Department of Health & Human Services and the Centers for Disease Control.
Harris told commissioners that the schools must start using solutions that work for families.
"I recently learned that the federal government is bribing the public schools to abuse children," another speaker, Paula Mimnaugh, told commissioners.
She said this is being done through federal COVID-19 funds, which total $47.3 million. Mimnaugh said the school system has spent approximately $7.3 million of that funding.
"Every six months schools must submit reports of how they are abusing the children. This report must show forced masking of children all day with only a small break for lunch," Mimnaugh said, along with isolation, quarantine measures and other practices.
She said the aforementioned measures have led to learning deficiencies, depression, anxiety, suicide and other adverse effects.
"Someone on this board actually said that the scientific facts that we have given this board are really just our opinions. That is not true," Mimnaugh said. "The same person said we must not force our opinions on him. What do you think forcing the masking of children is for seven hours every day for a month at a time? I'll tell you what it is — abuse."
"We are calling on the commissioners to withhold funding from the public schools until they return the bribe money left over and stop abusing children in the public schools," she added.
Ike Branham told the commissioners that he's really disheartened with what he's seeing in the community.
"I don't understand why you won't let us have the freedoms to take care of our families the best way we can," he said.
Branham said his daughter suffers from asthma and suffers from depression due to wearing the face mask. He asked the commissioners to let parents decider whether their children wear face masks in schools.
Other speakers asked the commissioners to release every email and correspondence that they have had with the county health director and emails related to other COVID-19 matters.