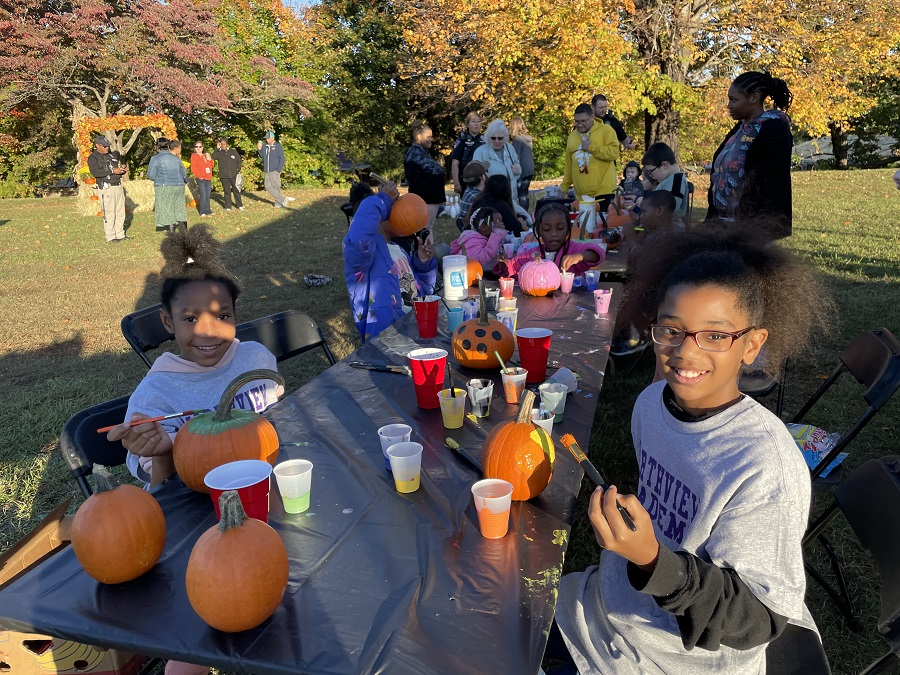 BY KARISSA MILLER
The bright colors of fall have taken over the campus of Northview Academy as the second annual Phoenix Fest arrived Thursday evening.
The weather was cool and sunny as families descended onto the lawn.
Northview Principal Eric Babbitt expressed his appreciation to everyone who helped pull this year's event together and said that he was pleased with the turnout.
"I think it's important for families to see what their kids are doing and bringing them here gives them that opportunity while having fun together," Babbitt said.
Northview guardian Patricia Skeens watched her grandchildren Madilynn and Mason play a giant game of four in a row on the lawn as they made their way to all the stations.
"We're trying to be a part of the school and festivities. It's good for her to interact with other students and her teachers here," Skeens said.
This is Madilynn's first year at the school and being at the school has helped her overcome some behavioral struggles.
Northview offers programs for students with therapeutic needs. It also offers programs for students that need more intense academic and behavioral support.
Skeens said that she's been impressed with the school and believes the staff leads by example.
"I've already seen good changes in her since she's been coming here. Everybody, the staff, the teachers, everyone here seems like they care. They work really hard and take good care of her," Skeens said.
Students were smiling, running around and just being kids. They could have fun in many ways, including painting a pumpkin, pumpkin bowling, disc golf, a photo booth, sport-themed games and more. Pumpkin painting was the favorite activity among attendees.
As each family arrived, each person received a ticket for a free food truck meal of their choice and a drink ticket.
Four robust food truck options encircled one area of the campus. From tacos to hot dogs to chicken and waffles and specialized coffee, the independent food truck kitchens served up made-to-order hot meals.
The free event was made possible through a grant. Around 40 students were in attendance about mid-way through the event and more dropped in later that evening.
Everyone in attendance received a free Northview T-shirt, Halloween candy and were eligible for other giveaways. Community partners were on hand with educational material.
The next event family event is planned for the spring.
Photos