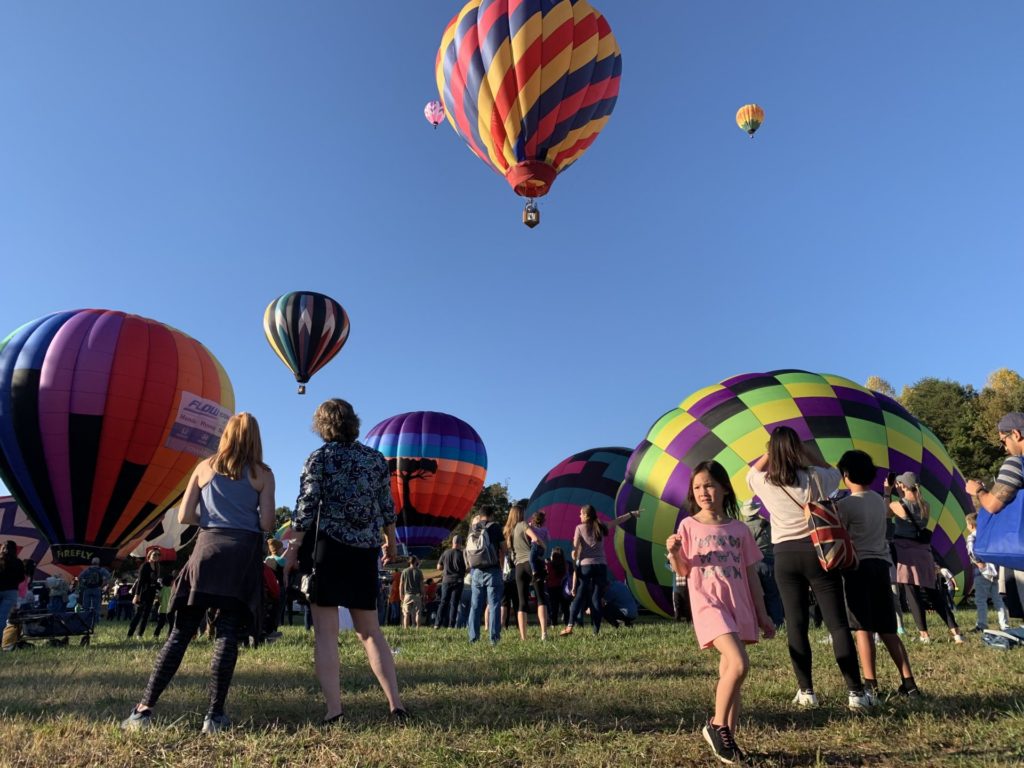 BY BRANDY TEMPLETON
The weather was absolutely perfect for the opening day of the 47th Flow Carolina BalloonFest. The event, which runs through Sunday, features live entertainment, a wine and beer garden, food vendors, a kids zone and more than 40 beautiful hot air balloons.
Friday evening, patrons enjoyed the music of Bing Futch, Dani Kerr & the Skeleton Krew, and Albannach.
After a mass ascension Friday afternoon, the balloons returned for an evening glow to close out the night.
Tickets are still available for Saturday and Sunday. Click HERE for more information.
Photo Gallery