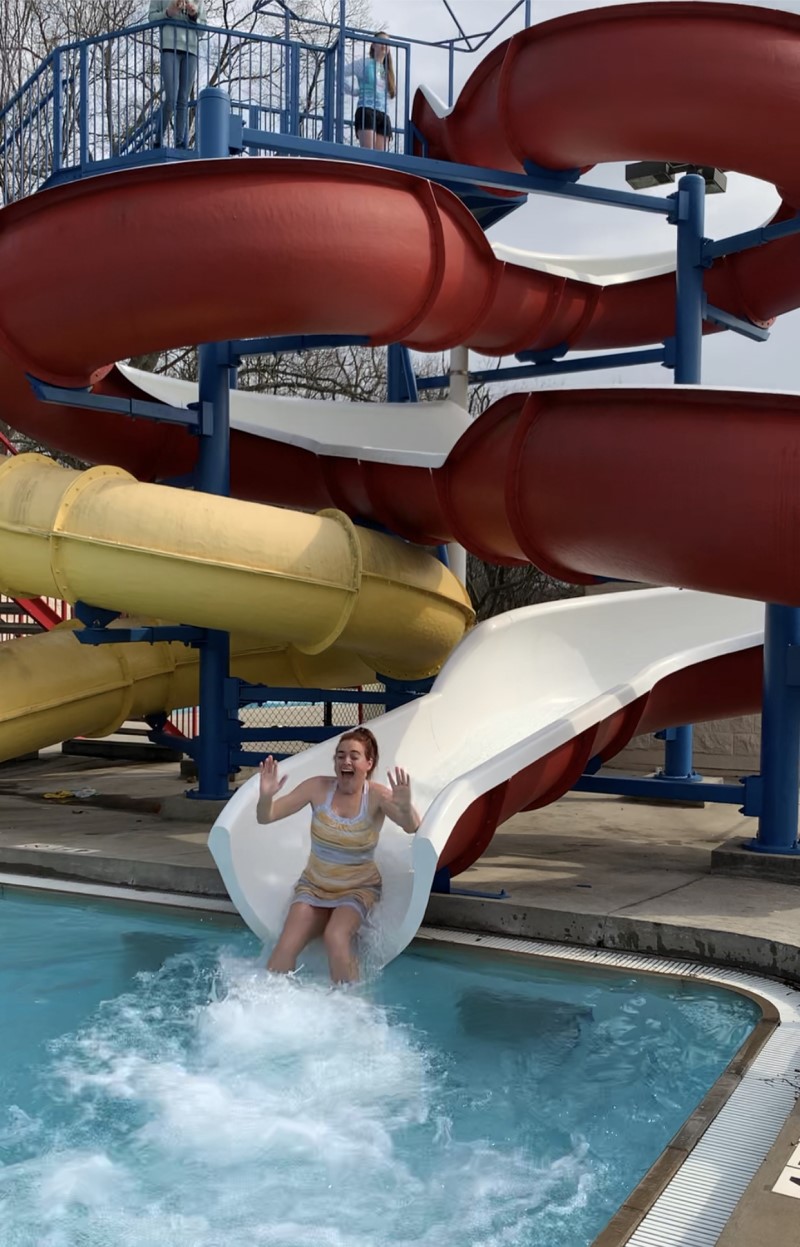 BY BRANDY TEMPLETON
The Statesville Leisure Pool's water temperature matched the 46-degree air temperature on Saturday until Daniel Lewis, athletic and aquatic director, dumped two large coolers of ice into the water.
"This is the warmest plunge we've had out here," he said. "Typically, the water's high is in the thirties."
A small crowd of jumpers took part in the Goosebump Jump to raise money for the Leadership Statesville Class of 2022, which is working to revitalize and create a sustainable community garden for the Boys & Girls Club of the Piedmont.
Ava Waugh and Addie Childress, Oakwood IB students, were two of the nine among the participants in the event.
"This is my third time," Waugh said. "It's very cold, but fun."
Photos