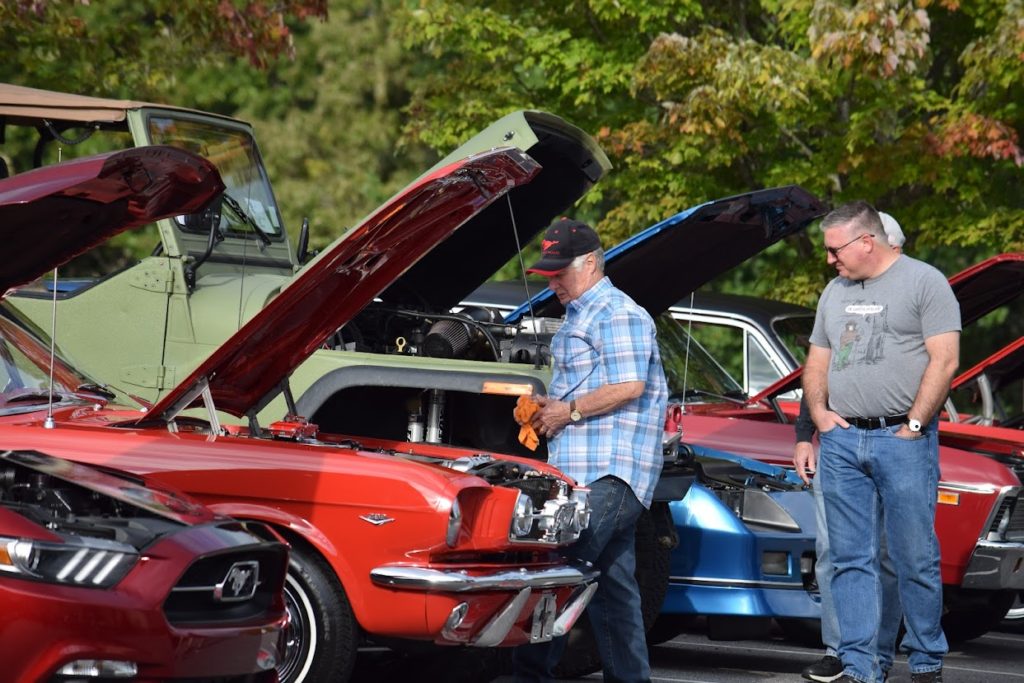 BY DEBBIE PAGE
debbiepage.iredellfreenews@gmail.com
Rocky Mount Church hosted its 6th Annual Cruise-In on Saturday, attracting so many cars and visitors that organizers had to turn away some who wanted to show their treasures or see the millions of dollars worth of gorgeous automotive excellence.
The free cruise-in event was open to cars of all makes, models and years.
Over 800 free hot dogs, chips, and drinks were given out, and music from the 50s through the 80s provided by DJ Craig Shore got visitors into the classic car frame of mind as they browsed through the cars and trucks.
Trophies for exhibitors were awarded in eight categories, including Best of Show to Jon Wilson's 1970 Ford Mustang Boss 302, Pastor's Choice to David Miller's 1954 Ford Truck, Pre-1949 to Karl Mace's 1938 Chevy Coupe, 1950-1969 to Jay Helson's 1969 Chevy Camaro, 1970-1989 to Robert Luttrell's 1970 Ford Torino, 1990-2009 to Terence Meehan's 2001 Chrysler Prowler, and 2010 & Up to James Holmes' 2017 Chevy Corvette.
Prize drawings for attendees included Roval race tickets. Exhibitor's prize drawings included Carolina Panthers tickets, a car detail, and a wide-screen TV.
Photo Gallery