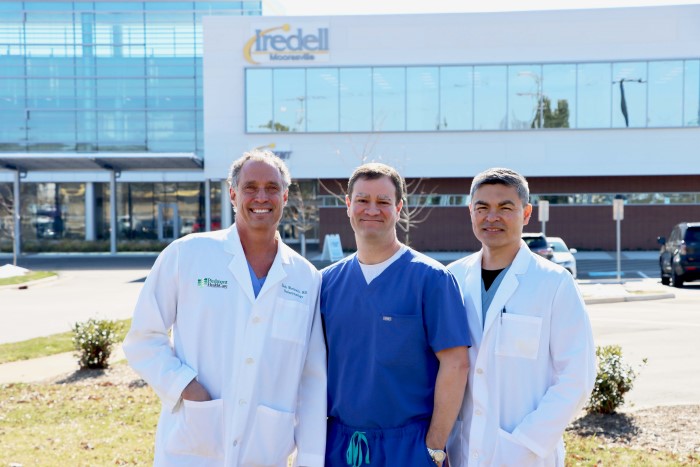 Special to Iredell Free News
As healthcare costs continue to rise, more physicians are looking for ways to save their patients time and money. The physicians at Piedmont HealthCare's Lake Norman Ears, Nose, and Throat have obtained privileges at Iredell Mooresville's ambulatory surgery center (ASC), Iredell Surgery at Mooresville, to offer same-day, outpatient procedures at the brand new, state-of-the-art facility.
Offering procedures at this ASC will likely reduce the patient co-pay by 66 percent on average since the facility fee is much less than that of a traditional hospital.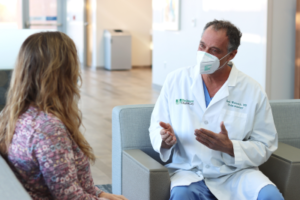 PHC's Lake Norman ENT is home to three otolaryngologists, Dr. Herb Wettreich, Dr. Thomas Warren and Dr. Keith Meetze. The practice specializes in ear, nose, and throat care, including but not limited to pediatric ENT, sinusitis and sinus surgery, hearing loss, tonsil and adenoid surgery, and allergy therapy. While not every ENT surgery is tailored for an ASC, the physicians find that most outpatient procedures such as ear tubes, tonsils and adenoids, sinus surgery and nasal surgery are ideal for an ASC setting.
Dr. Herb Wettreich began operating at Iredell Surgery at Mooresville a few months ago.
"I've only received positive feedback from my patients after their procedures. They were pleased with the cost savings and efficiency, but also impressed with the beautiful facility and excellent nursing and anesthesia care," Wettreich said.
LEARN MORE
To book an appointment with PHC Lake Norman ENT, call (704) 664-9638. The office is located at 140 Gateway Boulevard, Mooresville.
About Piedmont HealthCare
Piedmont HealthCare is one of the largest physician-owned multi-specialty groups in North Carolina and the fifth largest healthcare organization in the Charlotte Metro market. Committed to providing excellent care for the whole family, PHC has more than 60 convenient locations and over 215 physicians and providers across multiple specialties to provide the most innovative medical care for our community. Visit www.piedmonthealthcare.com.