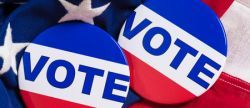 FROM STAFF REPORTS
Third-place finisher James Pressly has requested a recount of ballots cast in the July 26 run-off election for two at-large seats on the Statesville City Council.
In a tightly contested race, Pressly finished third behind fellow challenger Kim Wasson and incumbent Steve Johnson. But only five votes separated Johnson and Pressly.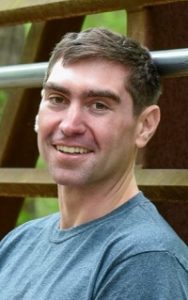 "I don't know if Statesville has ever seen an election this close – a mere 5 votes separate the second and third place finisher in our at-large city election," Pressly said in a statement. "I believe local government is the closest to the people, and often has the greatest impact on us as taxpayers and citizens. And I believe this particular election was deeply important for the future direction of our changing city.
"For these reasons, I'm requesting a recount of the July 26 results," he added.
Iredell County Elections officials will begin the recount at 8 a.m. Tuesday.
"I understand the results may not change. And ultimately the people of Statesville should have confidence and faith in their election system. But occasionally, honest mistakes are made in the vote counting process," Pressly said. "I've heard from supporters who were surprised that they were asked to simply hand their ballot to an elections worker rather than put it into a machine to be counted, as I did when I cast my ballot. And we know ballots have been misplaced or miscounted before in other counties across North Carolina, even as recently as 2020."
Pressly said that he was not alleging any wrongdoing on the part of elections officials.
"I simply believe with a race this close, we all deserve to have 100% confidence in the outcome and a recount is the surest way to give the people of Statesville that confidence," he explained.