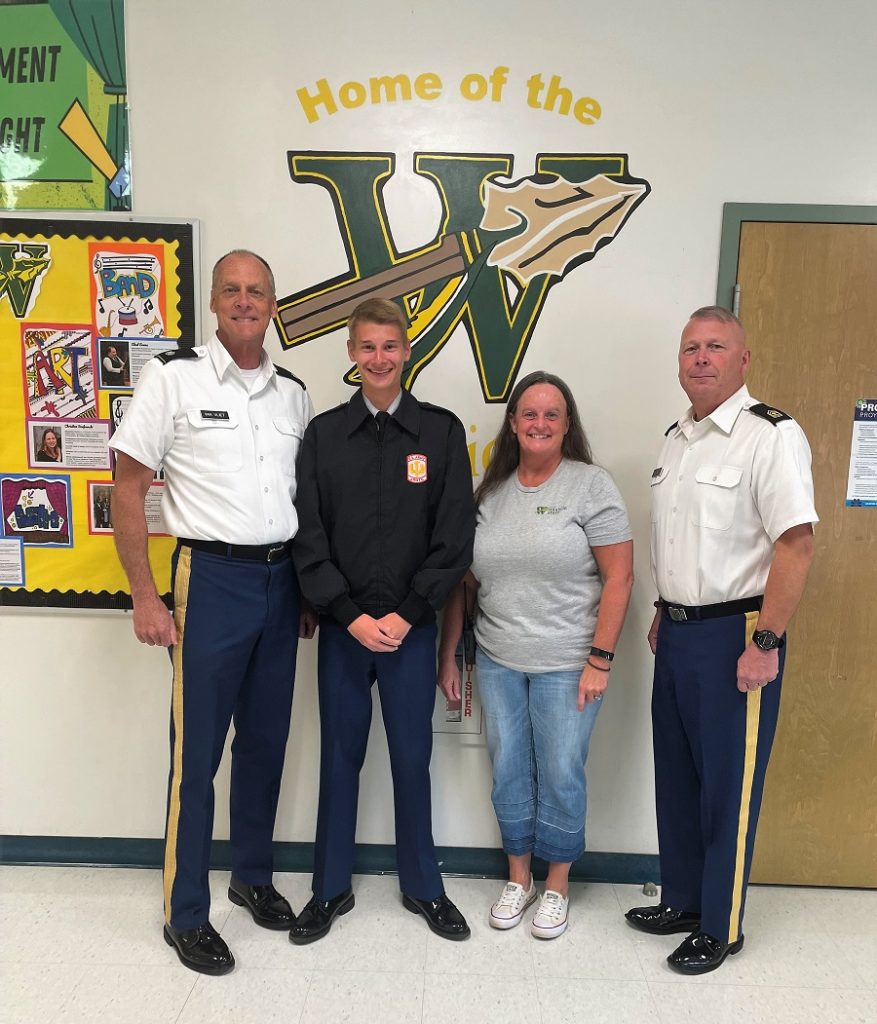 BY KARISSA MILLER
West Iredell High School senior Jacob Stewart doesn't have to worry about how to pay for college.
The 18-year-old was recently awarded N.C. State University's Park Scholarship, which provides a four-year scholarship that covers tuition, fees, books, a personal laptop and living expenses while Stewart pursues a bachelor's degree. The scholarship is awarded on the basis of outstanding accomplishments and potential in scholarship, leadership, service, and character.
"He is the first ever in West Iredell High School history to receive this award," WIHS Principal Ellyn Gaither. "It's a great honor. He's a hard worker and I think he's a good role model."
Stewart was the only student selected out of 2,000 applicants to receive this prestigious scholarship.
Stewart was surprised when he was notified of the award — and he admits he's still in shock.
"It's kind of funny. I don't receive cell service in the school and so they (N.C. State) had to call the school to let me know. I got called to the office, and I was kind of worried that I was in trouble," he recalled.
"I picked up the phone and when they said, "I'm from the Park Scholarship" — I knew it. It was a kind of confused, how-did-I-get-it, surprised kind of moment. It was a good moment," he added.
In fact, the school's security camera captured him jumping up and down in excitement after he received the call.
Stewart's parents are Appalachian State grads and are educators in Iredell County and Lincoln County.
Even with extra-curricular activities and classes, Stewart finds time to give back to the community. He volunteers with JROTC and has been a member all four years of high school. As the battalion commander, he assisted in leading the Veteran's Day program that drew more than 300 veterans and their families to the school this year.
Stewart plans to continue to be involved in the Army ROTC program at N.C. State and double major in political science and engineering.
Stewart said that his JROTC instructors, Eric VanVliet and Reginald Hooker, have made a tremendous impact on him and helped him develop into the leader he is today.
VanVliet and Hooker said they are proud of him.
"He's a great young man and will go far in life. He definitely likes to be challenged and likes to throw challenges back sometimes," Hooker said.
"We expect great things from him in the future and we expect him to still be a part of this organization," VanVliet said.
Stewart had his doubts about getting the scholarship, but when he received a finalist letter inviting him for an interview, he remained hopeful.
His advises students who are applying for scholarships to start early.
"Keep your options open. Try (to apply) for as many scholarships and opportunities as possible. It's all free money," he said. "When I first started applying, I had the lazy mindset. Don't wait until the last day possible or cut-off date."
"Just be yourself and don't try and be someone else. They aren't looking for the same people. They are looking for diversity, unique people and different from one another and can work as a team," he added.