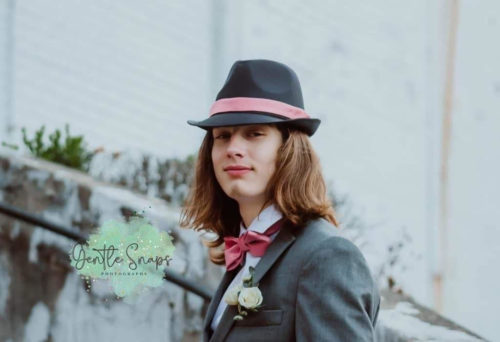 FROM STAFF REPORTS
A recent graduate of West Iredell High School remains hospitalized in critical critical condition six days after being injured in a crash on Interstate 40.
Anthony Wilson, 18, suffered multiple fractures, a small brain bleed and other injuries in a crash near the Stamey Farm Road Exit about 5:36 a.m. on September 11, according to his sister Charlena Robbins.
Wilson was a passenger in a vehicle that crashed into a detour construction sign at a high rate of speed during a rainstorm, she said. He remains medically sedated at Atrium Health Wake Forest Baptist Medical Center, but has shown signs of healing, she added.
Robbins has set up a gofundme campaign for those who want to help the family during this trying time.
"It is difficult to imagine how deeply our sorrow and anxiety runs at this moment for us as a family," Robbins shared. "There are several prayer vigils happening for Anthony and we believe God's healing power will prevail.
"Recovery from brain injuries at this level is a long and expensive process for my mom and dad. Like most of us right now they are struggling financially and any help that's offered while they navigate this horrifying experience will be a Godsend."
All donations will be used to pay for Wilson's medical care and associated expenses.
Want to Help?
You can donate HERE.