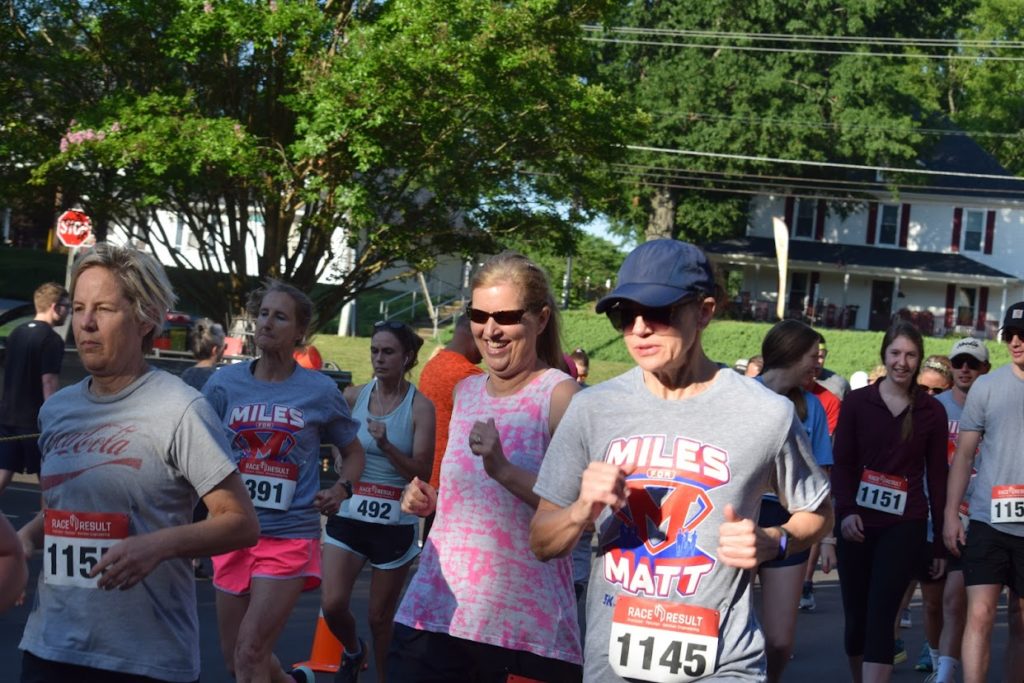 BY DEBBIE PAGE
debbiepage.iredellfreenews@gmail.com
About 75 runners and walkers supported the 8th Annual Miles for Matt 5K on Saturday morning, a race that funds the Matthew Scott Bailey Memorial Scholarship Fund.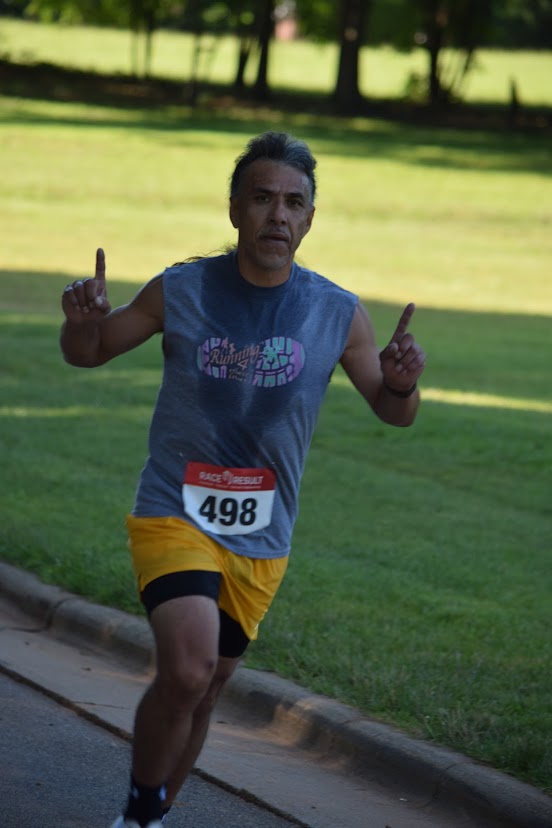 Matt passed away in 2015 from a brain tumor at age 14.
Don and Renee Bailey, who ran the race in memory of their son, are grateful for the community's continuing love and support.
Don said the first race helped raise funds for Matt's medical expenses. After Matt's passing, Don and Renee decided to create a scholarship, administered by the Rotary Club, in Matt's memory. The annual race raises scholarship funds.
Don thanked his fellow Rotarians and his Watermark Church family for their enduring support. He also expressed his gratitude for Children's Hope Alliance for stepping up again as the major sponsor.
"It's kind of bittersweet for us to come out each year. I get kind of tense the week before because it reopens the wounds of losing Matt, but it's nice to see people still remember him and come out — the same faces for a lot of years."
"He was 14 when he passed away, and a lot of his little friends are adults now and are still out here today. It's really nice they remember him that way."
Sponsors
Business Sponsors: Children's Hope Alliance, Ralston, Benton, Byerly, & Moore, PLLC, United Race Parts, Elliot Insurance Group, Royal Properties, Lomax and Associates, Mutual of Omaha Mortgage, Priority Comfort, Consolidated Planning, Smart Home Solutions, EFC Builders, Cedar Stump Pub, Your Coffee Place, Watermark Church, and Charlie's Pharmacy.
Individual Sponsors : Don and Renee Bailey, Nicholas and Jordan Bailey, Will and Jenny Hunter, Mama and Papa Bailey, Grandma and Grandpa Wilson, Dale and Connie Cook, and the Stewart Family.
Photos