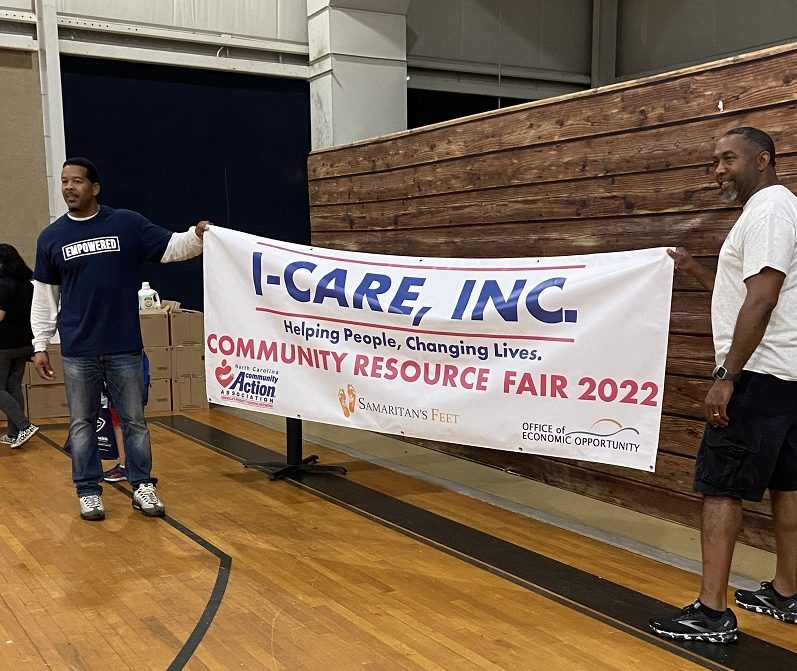 BY KAHLEAH S. GAITHER
I-CARE Inc. has been providing services to help lift low-income residents of Iredell County out of poverty for more than 50 years.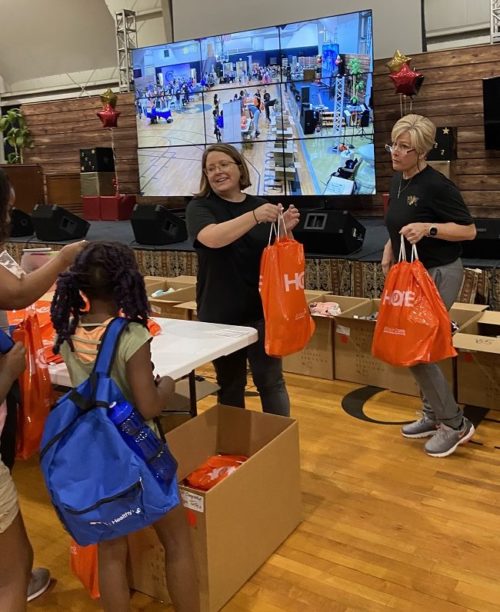 On Tuesday, the nonprofit and Samaritan's Feet International held a community fair to provide its clients and Success Institute charter school families with information about resources available in the Statesville area — as well as household items and new shoes and socks.
"These are things here to just relieve some of the economic strain on families, particularly in these inflationary times. And so it is just a community event for our families and our internal community, just trying to brighten their day," said I-CARE Executive Director Bryan Duncan.
Representatives of the Statesville Housing Authority, Mitchell Community College, Boys & Girls Club of the Piedmont, N.C. Cooperative Extension, Insight Human Services, City of Statesville Recreation & Parks, Iredell County Public Library, Safe Kids Iredell County, and more were on hand to discuss their programs and services.
Families who visited at least five different resource booths were eligible to win a gas card.
Erica Brannum and her daughter were among those who attended the event.
"A lot of us are single parents trying to make it the best way we can, and it gives us an opportunity to see who is hiring and what we can do to better ourselves and help your kids," Brannum explained.
The N.C. Community Action Association partnered with I-Care and helped provide the resources and supplies for vulnerable families in Iredell County.
"We want to be there to help families. These folks work harder than anybody else. Often, they do not get that kind of credit and so we are here to let them know we are here to give them a hand up, not a handout, to help them bridge a gap as they go through this difficult time in their lives," said Executive Director Sharon Goodson.

Photo Gallery