Special to Iredell Free News
Marketing professional Zolee Riggs has been appointed to serve on the EnergyUnited Board of Directors, effective August 2022.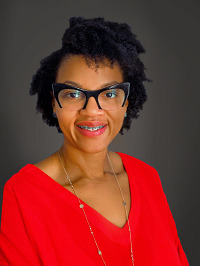 Riggs was appointed to fill the vacant, second-district directorship seat left after the passing of longtime board member Glenn Smith.
"I am pleased to announce the appointment of Mrs. Riggs to the EnergyUnited Board of Directors," said
Dr. Max Walser, EnergyUnited board president. "As a marketing professional, Mrs. Riggs will be able to offer a valuable perspective that will help shape our energy services, programs and initiatives. I look forward to working with her as a member of the cooperative's board of directors."
Riggs has more than 10 years of extensive marketing experience. She has a proven track record of leading retail products through a results-oriented lifecycle from development and launch to optimizing growth and stability.
"I am excited to join the EnergyUnited Board of Directors and look forward to serving our members in this position," Riggs said. "I sincerely value EnergyUnited's passion for member service and corporate citizenship. I think the future looks very bright for our members and communities."
Riggs, who was born and raised in Walnut Cove, resides in Kernersville with her husband Laurence "Lonnie" Riggs Jr. and three sons, Laurence Riggs III, Zachary Riggs, Landon Riggs, and their family dog, Onyx. Riggs is a member of AMP Church in Burlington, where she and her husband serve in leadership positions.
About EnergyUnited
EnergyUnited Electric Membership Corporation (EMC) is the largest electric cooperative in North Carolina serving more than 135,000 metering points. Headquartered in Statesville, EnergyUnited provides electric service in portions of nineteen counties in west central North Carolina which include Alexander, Cabarrus, Caldwell, Catawba, Davidson, Davie, Forsyth, Gaston, Guilford, Iredell, Lincoln, Mecklenburg, Montgomery, Randolph, Rockingham, Rowan, Stokes, Wilkes and Yadkin. To learn more about the cooperative's programs and energy services, visit www.energyunited.com.