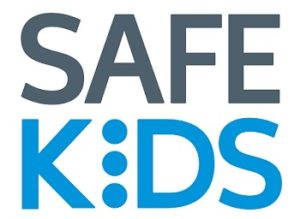 Special to Iredell Free News
Iredell County's Safe Kids Coalition's third annual holiday winter weather drive to collect new children's hats, gloves, socks and other winter weather wear is now under way. The effort runs through December 4.
Iredell County residents are invited to make a difference in our local community by donating to the drive and helping Safe Kids ensure that children in need in our communities stay warm.
Children and their families will receive winter wear items, holiday safety tip sheets, and other safety information.
Donations can be made at the following locations:
♦ Guardian Ad Litem Office, 305 North Tradd Street, Statesville
♦ Iredell County Health Department, 318 Turnersburg Highway, Statesville
♦ Iredell County Partnership for Young Children, 734 Salisbury Road, Statesville
♦ Iredell County Public Library, 201 North Tradd Street, Statesville
♦ Iredell County Public Library – Harmony branch, 3393 Harmony Highway, Harmony
♦ Iredell County Public Library – Troutman branch, 215 West Church Street, Troutman
♦ Mooresville Police Department, 2847 Charlotte Highway, Mooresville
About Safe Kids Iredell County
The Vision of Safe Kids Iredell County is to provide childhood injury prevention through community collaboration and education. We strive to reduce unintentional injuries and death in our county by working together to educate and advocate on behalf of all children from birth to age 19. To learn more, contact Mychaela Brown, Safe Kids Iredell County Coordinator, at mychaela.brown@co.iredell.nc.us