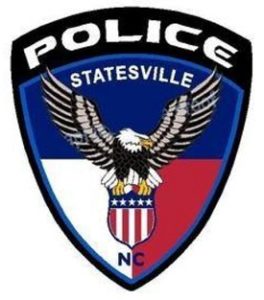 FROM STAFF REPORTS
Statesville City Manager Ron Smith hopes to announce the appointment of a new police chief as soon as next week.
Interviews for the two finalists for the position will be completed this week. One of the finalists is a current employee of the Statesville Police Department, and one is an external candidate.
Smith said a nationwide search for the position, which has an advertised salary range of $82,201 to $135,636, attracted a "pretty healthy" pool of applicants from across the country.
David Addison retired as chief on May 31 with more than 20 years of law enforcement experience. He led the SPD for more than three years.
John Ivarsson is serving as interim police chief until Addison's successor is in place. Ivarsson was hired as assistant chief in December of 2019 after more than 31 years with the N.C. State Highway Patrol.
The city contracted with Developmental Associates LLC to assist with advertising, recruitment and evaluation of the applicants for the chief of police position.
While the position has the same responsibilities as it did during the search that led to Addison's hiring, the city manager said the department's needs are slightly different this time around.
"This time is different than three years ago, as there were some specific things I was looking for both in the community and internal to the department," he explained. "This time, the structure is in place and we need to reinforce it. Recruitment and retention is a big concern, and it is the primary focus of the interview process."