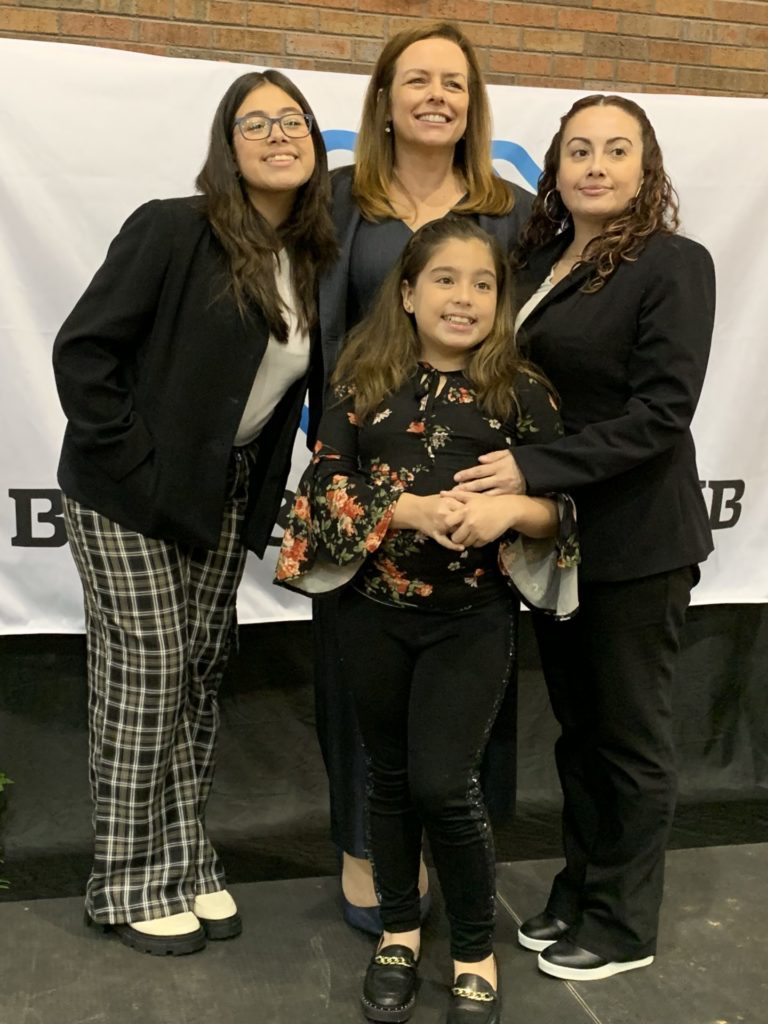 BY BRANDY TEMPLETON
When Vickie Sawyer was a child and her home life was crumbling around her, she found comfort at her local Boys & Girls Club.
Now a state senator, Sawyer gave a stirring testimony about the impact the nonprofit had on her life this week during the Boys & Girls Club of the Piedmont's annual "Celebrate Our Kids" luncheon.
Memories of her childhood come to Sawyer in flashes, she told the crowd, reminding her of those challenging times.
"There's the flash of DSS workers at my house after school, the flash of the sheriff's office at our house one drunken Friday night, going to the pool hall where my dad dragged me to and hustled for money," she recalled.
There are also some good memories from her childhood.
"I remember the Boys & Girl Club of Winston-Salem. I have flashes of playing bumper pool and standing in the kitchen making some foreign green stuff."
Sawyer said she enjoyed her salad because of the Thousand Island dressing, and explained that "scared little girl" found hope at the club even as her "world was crashing around us."
With her parents always fighting and her grandparents stepping in, the "smiling" faces that she encountered at the Boys & Girls Club helped motivate Sawyer to make a better life for herself.
"I made a solemn promise to myself that my reality at the time would not be my future," the Republican lawmaker said. "I would work hard and get a future."
She encouraged the community to support the Boys & Girls Club of the Piedmont.
"It's so important to have them and support them," Sawyer said. "Without community support, we are turning our backs on our most valuable resource — our children."
Sawyer's address was one many highlights of the organization's largest gathering since the onset of the COVID-19 pandemic.
Board Chairwoman Becky Wagner asked the crowd to imagine a safe place for children where financial hardships did not block their opportunities.
"The club has more momentum than ever to shape lives and strengthen our community," Wagner shared. "We have an aggressive board that also wants to retire our capital debt in three years."
She shared plans for expansion, explaining that there's a great need for the service provided by the nonprofit.
"For every child in the club, there are three more children waiting to get into the program," Wagner shared. "We want to expand to more communities."
Board member Bill Dixon elaborated.
"We currently serve 337 children at our Statesville location and 34 at Shepherd (Elementary)," he said. "We'd like to have a Harmony location and also spread to other counties."
Youth of the Year "Ameia" told the attendees that she felt abandoned by her father, who is incarcerated. Her mom has inspired her to be better.
"I had to break the generational curse," she said. "I started tutoring and being a big sister to other kids. It helped me grow mentally."
Member Briana Hincapie said the club has helped her improve her communication and people skills.
Leidy Moncada, Briana's mom, cried while explaining what the Boys & Girls Club of the Piedmont means to her.
"They pick my girls up from school, and they're well taken care of," she said. "They are like family."
Photos