FROM STAFF REPORTS
The Iredell County Sheriff's Office is searching for a person of interest in connection with a fatal shooting that occurred near Mooresville over the weekend.
On Saturday, February 19, ICSO deputies responded to 480 Rocky River Road after receiving a report about a person having been shot in a vehicle. When the deputies arrived, they located Lailani Nicole Givens, 34, in a vehicle near the residence, Sheriff Darren Campbell said in a news release Wednesday.
Lailani Givens was pronounced dead at the scene.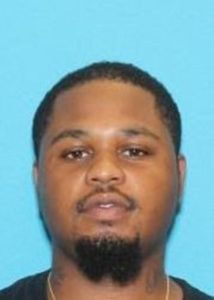 ICSO homicide investigators and crime scene investigators responded to the scene to begin their investigation into the death, Campbell said.
Investigators are seeking information on the whereabouts of Charlotte resident Arthur Lee Givens V, 30, who is a person of interest in this case.
Givens currently has an outstanding warrant for Assault by Strangulation and Assault on a Female.
Below are photographs of Givens taken on Saturday, February 19, at 2:58 a.m. Givens was last seen wearing this same outfit.
If anyone as any information on the where to locate Arthur Lee Givens V, they are asked to contact the Iredell County Sheriff's Office at 704-878-3180 or Iredell County Crime Stoppers at (704) 662-1340.
Individuals can also contact the U.S Marshal's Tip Line at 1-877-926-8332. There is a reward of up to $2,500 for information leading to location and arrest of Givens.
Photos