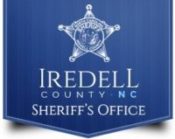 FROM STAFF REPORTS
A registered sex offender was charged with sexually assaulting a 4-year-old child following an investigation by the Iredell County Sheriff's Office.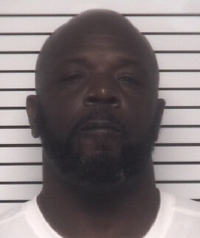 Sheriff Darren Campbell announced the arrest of Robert Michael Redfear Jr., 53, of Kodak Drive, Statesville, in a news release on Wednesday.
The ICSO began investigating on September 28, after receiving a report about a child possibly being sexually assaulted, the sheriff said.
The case was assigned to Detective Sergeant Katie Campbell of the ICSO Special Victims Unit.
The victim was interviewed at the Dove House Child Advocacy Center. The child reported being sexually assaulted and identified Redfear as the person who committed the assault, according to the news release.
The detective conducted several interviews and obtained additional evidence during the course of the investigation.
Based on all of the evidence in the case, Detective Sergeant Campbell obtained a warrant charging Redfear with felony statutory sex offense by an adult. The criminal offenses occurred between May of 2014 and May of 2015, according to the news release.
On Tuesday, January 11, Redfear was located and arrested by ICSO deputies.
The suspect was taken to the Iredell County Detention Center, where Magistrate Nethken issued a $750,000 secure bond on this charge.
"Redfear is another example of a repeat, career criminal who we have dealt with in our communities for years," Sheriff Campbell said. "His first felony conviction was in 1990, and as you can see by his criminal history, he has not stopped victimizing our community. These are the type of individuals we deal with day in and day out who need to be incarcerated so our communities can be safe."
According to the ICSO, Redfear's criminal history includes the following charges: felony possession of cocaine, felony second-degree sexual offense, felony common law robbery, misdemeanor assault with a deadly weapon, misdemeanor breaking or entering, misdemeanor stalking, felony failure to register as a sex offender, misdemeanor assault on a female, and misdemeanor unauthorized use of a motor vehicle.