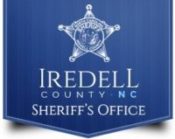 FROM STAFF REPORTS
A man was arrested after the Iredell County Sheriff's Office received information from the public that helped investigators identify him as the suspect in a larceny investigation.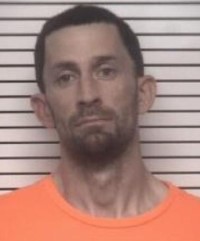 Sheriff Darren Campbell announced the arrest of Mark Lee Ball, 34, of Baker Street, Statesville, in a news release on Thursday.
Ball is suspected of stealing catalytic converters and automotive batteries from a business located at 2110 Statesville Highway, near Mooresville, on December 13, Campbell said.
Surveillance videos from the business were obtained which showed the suspect to be a white male, and his vehicle was a 199's model Chevrolet conversion van, which was burgundy or dark red in color, the sheriff said.
The surveillance photographs of the suspect and van were distributed to the media and on social media asking the public for their assistance in identifying the suspect.
Detectives received information from the public identifying Ball as the suspect, according to an ICSO news release.
Based on this information, detectives were able to determine Ball had a burgundy 1995 Chevrolet G20 van. Additional evidence was gathered, leading detectives to obtain warrants charging Ball with felony larceny of motor vehicle parts and misdemeanor larceny.
Ball was located and arrested on Wednesday. He was taken to the Iredell County Detention Center, where Magistrate Thompson issued a $5,000 secured bond on these charges.
Additional law enforcement agencies want to speak with Ball about crimes which have occurred in their jurisdictions, Campbell said.