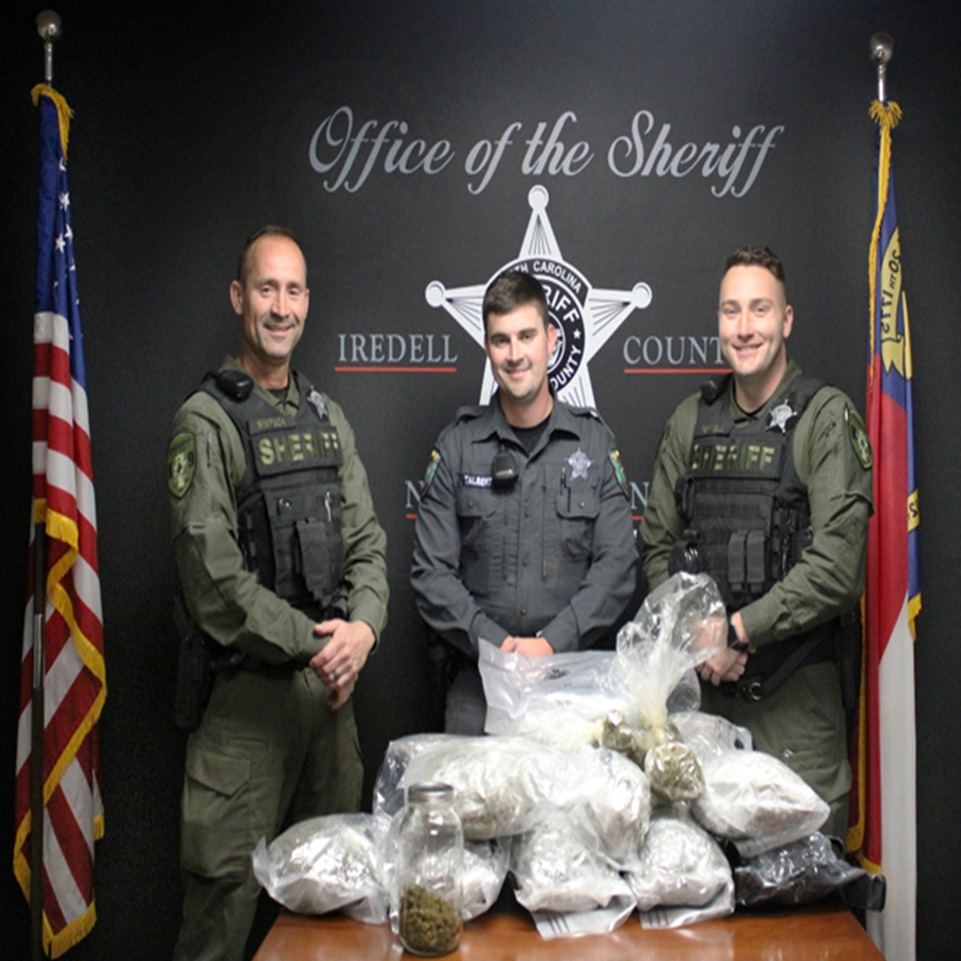 FROM STAFF REPORTS
A traffic stop on Interstate 77 by members of the Iredell County Sheriff's Office Interstate Criminal Enforcement Team sparked an investigation to led to the seizure of more than 19 pounds of marijuana.
ICSO deputies stopped a minivan traveling south on Interstate 77 at mile marker 61 for traffic violations on Tuesday, November 22, Sheriff Darren Campbell said in a news release.
After being deployed to assist with the stop, Canine Connie gave a positive alert for the presence and odor of a narcotic, Campbell said.
As deputies searched the vehicle, they noticed a strong odor of marijuana coming from the interior of the car, the sheriff added. They also located a duffle bag in the front passenger area containing $12,190, according to the news release.
Due to the canine alert and a large amount of cash located, the ICSO Narcotics Division assisted with the investigation. After receiving additional information, the investigation led to a residence in Charlotte, Campbell said.
Narcotics Taskforce Officers from the Charlotte-Mecklenburg Police Department were called upon to assist, and officers seized 19.1 pounds of marijuana packaged for the distribution from a location in Charlotte, according to the news release.
No charges have been filed.
The ICSO Narcotics Division, Homeland Security, and Charlotte-Mecklenburg Police Department are continuing the investigation.