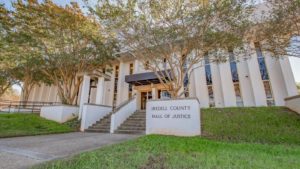 BY MIKE FUHRMAN
Toni Watts cried on the witness stand Thursday as she recalled learning that her son, Freeman Jacobi Wells, had been shot while inside his home off Hickory Avenue in Statesville on January 6, 2018.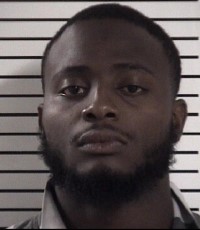 Testifying in the first-degree murder trial of Kevin Turner, Watts told an Iredell County Superior Court jury that she rushed to her son's residence after his girlfriend called and awakened her with the devastating news.
Watts was not allowed in the house because it was an active crime scene, and she did not see "Cobi" until he had been transported to Wake Forest Baptist Medical Center.
"Did he ever regain consciousness? Assistant District Attorney Mikko Red Arrow asked.
"No, sir," Watts said.
Wells, 30, died later that day at the Winston-Salem hospital. His mother said his organs were donated to help others, including a relative who needed a heart transplant.
Wells' mother was one of five witnesses who took the stand during the trial's second day of testimony as the prosecutor continued methodically building his case — one photo, one shell casing and one bullet at a time. Red Arrow acknowledged the process of introducing physical evidence was "painstakingly tedious," but rules of evidence require that he establish the chain of custody of items sent to the crime lab for forensic analysis.
Four Statesville police officers also took the stand Thursday and described for the jury where they found shell casings and bullets as they processed the crime scene during the frigid early morning hours of January 6, 2018. The bullets were fired from at least two different types of weapons, investigators said.
None of the first 10 prosecution witnesses has placed Kevin Turner at the scene of the shooting — something defense attorney John Basinger told the jury during his opening statement would not happen at any point in the trial.
During his cross-examination of the prosecution witnesses, Basinger has asked most of the witnesses if they knew Turner — who faces life in prison if her is convicted of first-degree murder — or Wells.
Two investigators told the jury they knew Wells through other investigations.
Sgt. Gary Hill testified that he spoke with Wells, whom he knew as "YG," in the days leading up to the shooting about some type of dispute Wells was involved in, but Wells did not provide any information.
Another officer testified about finding a vehicle riddled with bullet holes near Wells' mother's home on the afternoon of January 6, 2018. Wells' cousin, Darris Eccles, drove the vehicle to her home after the shooting to pick her up, but it was too damaged to drive back to the Hickory Avenue home, according to witness testimony.
Superior Court Judge Greg Horne dismissed the jury of 10 women and two men for the day at about 2:15 p.m. Thursday.
A medical examiner is scheduled to take the witness stand when the trial resumes Friday at 9:30 a.m.
Related Articles
DAY 1: Murder trial begins in shooting death of Statesville man; prosecutor describes crime scene as 'war zone' | Iredell Free News