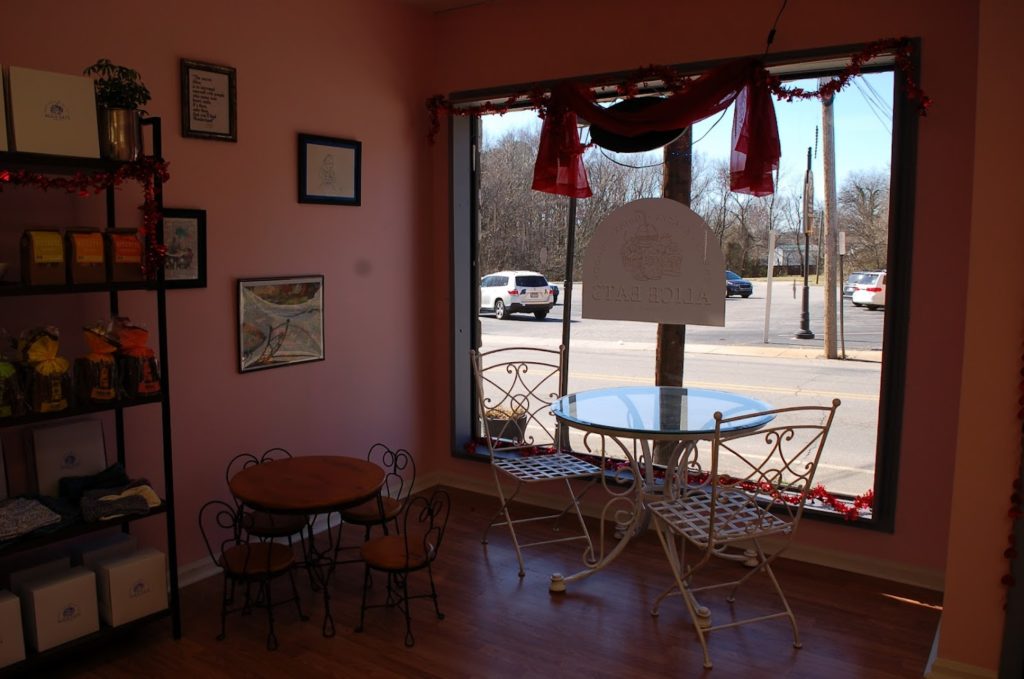 BY DEBBIE PAGE
debbiepage.iredellfreenews@gmail.com
Alice King stumbled into the bakery business after a gluten sensitivity diagnosis sent her on a journey to reimagine foods by baking gluten-free versions of things that she missed enjoying.
Along with her career in managing small businesses, including a health food store, King's experience in the food service industry and natural groceries helped her find her path to Alice Eats.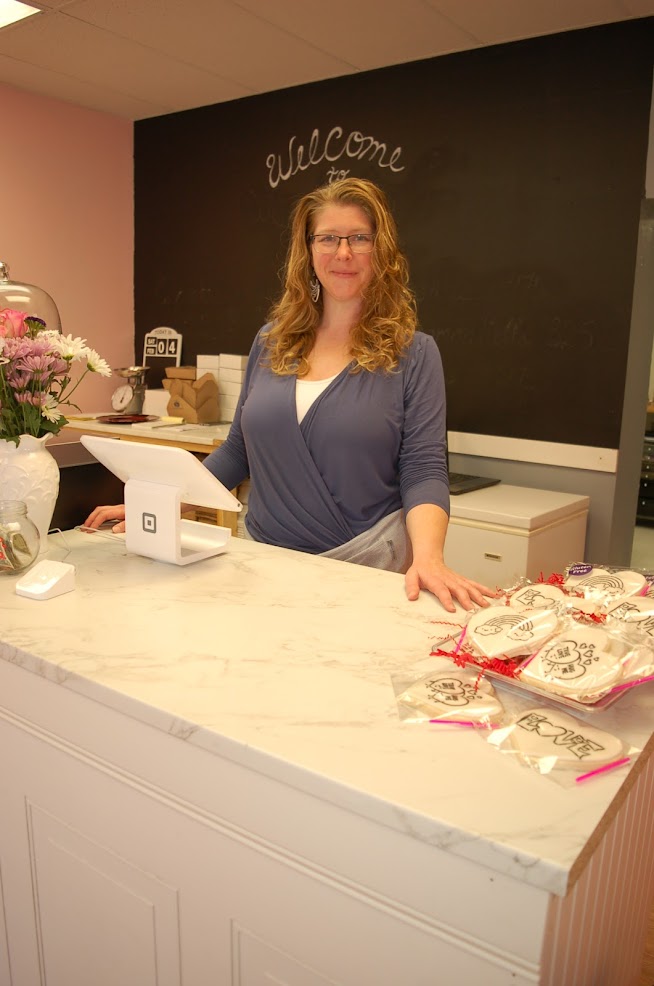 A native of New York, King moved to Troutman one year ago to live near her parents, who relocated to Mooresville 14 years ago. King soon decided to use her baking skills by joining the staff of a small bakery on Wagner Street, eventually pursuing the opportunity to take over the business and rebranding it as Alice Eats, a specialty bakery that serves up gluten-free, vegan, and Keto treats as well as traditional bakery items.
The display cases, stuffed with lemon squares, a selection of brownies, cookies, macarons, mini tarts, cupcakes, cinnamon rolls, biscotti, and mini lemon cakes, are a treat for the eye while the rear kitchen aromas transported customers to the sugary, buttery scented memories of family gatherings and occasions.
"I wanted to offer the ability to provide easily identifiable but classic foods, some of which happen to be gluten free," she said.
King is also constantly developing new versions of recipes at the request of customers who are immunocompromised or have special dietary issues.
"I want to also put my own stamp on something. I wanted to push for gluten-free and vegan items because I know personally how difficult they are to find in a store, especially in a bakery, because there are very few options, and most of the time they are horrible, dry, dense, and flavorless."
"My goal has always been to try to bake really delicious stuff that is gluten-free, some vegan, some that overlap, some Keto-friendly, some allergen-free options but still make it taste good."
"My goal is to make them as appealing and tasty as regular gluten and dairy items," King added, noting that the county has few bakery options for those with specific diet requirements.
"Being familiar with ingredients and allergens is something that I am working really hard on for my customers. I have several with really limited ingredients they can have, so I'm trying to test recipes out to modify them."
For example, King noted that some people have oat allergies, so gluten-free, which often substitutes oat flour, will not work. Others have egg white or yolk allergies, while those with corn allergies cannot have sprinkles on cupcakes because of corn products in the sprinkles.
"Allergens can sneak in places," King explained.
"I've gotten more and more feedback from people and more requests from customers looking for these alternatives, so I've really been pushing hard to provide those for them. I get a lot of custom orders for cakes, cupcakes, and desserts."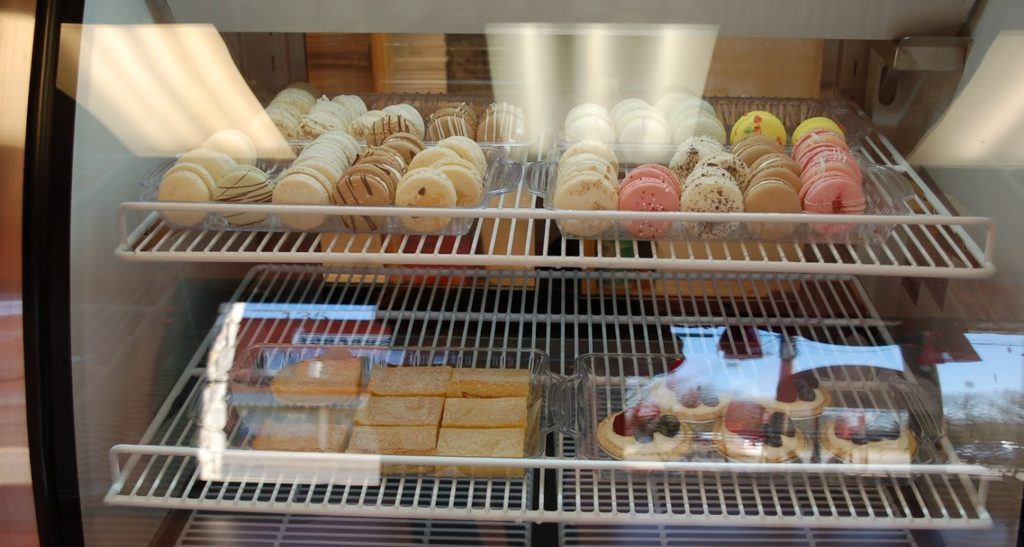 However, her specialty focus does not mean she's forgetting about traditional bakery customers, who flock to the shop for her huge, delicious gooey iced cinnamon rolls. "I want to make sure I'm providing something for everybody," King said. "I'm adding new items each week, whether it's items I make in house or brands I'm familiar with."
The bakery also stocks a wide variety of gluten-free breads, buns, sweet treats, and bars from companies that King enjoys, most of which are not available anywhere else in the area.
King bragged about the wide variety of macarons, created by a baker who specializes in this treat. People who have had macarons all over the world have told her that these are top in quality and taste.
Macarons are gluten-free by nature since they use almond flour, and some are also dairy-free, added King. They are also in the test kitchen working to create vegan macaron options.
Macaron flavors include peach, key lime, caramel pecan praline, Samoa, strawberry shortcake, fruity pebbles, funfetti, sugar cookie latte, chocolate chip cookie dough, toasted coconut, hot cocoa, s'mores, and cookies and creme.
King is also looking at organic ingredients for high-quality and healthier dessert options. She has done a few Keto options (grain and sugar-free) in cookies and brownies, which she is continually improving with tasty add-ons to enhance the appeal.
Sugar-free items for those with diabetes are also on her radar but using sugar substitutes is tricky. The aftertaste can be an issue. "If you are going to enjoy a treat, it had better be good," she said.
King also offers coffee, hot chocolate, water, juices, sodas, and hot tea. She plans to add cold teas and smoothies in the spring, as well as granola and snack mixes for hikers and bikers before they hit the trails at Lake Norman State Park.
Current bakery hours Wednesday through Friday, from 9 a.m. to 5:30 p.m., and Saturday, from 9 a.m. to 4 p.m. King hopes to also open on either Tuesdays or Sundays in March once she adds more staff, which is currently limited to her and two part-time employees.
Indoors, the bakery has a cafe table and kids' table, and King plans to look into adding outdoor seating out back or on the sidewalk if allowed by the town. An outdoor bench is also available on warm days.
King also wants to do more to beautify her "tiny corner" of Troutman, perhaps adding a flower box in front and a mural on the side if allowed by her landlord.
Though she only moved to Troutman a year ago, King has enjoyed summers in North Carolina all her life, visiting relatives in the Concord area and later her parents in Mooresville. She has always wanted to live in the state and chose Troutman for its more rural feel and abundance of trees.
"I'm just in love with it. We found the right house in the right place at the right time. I'm excited to be in Troutman and so appreciative of this community. I knew I picked Troutman for a reason! I'm so happy that Southern hospitality exists."
"I'm glad to call Troutman home. I look forward to growing the business and making sure I have something for everybody."