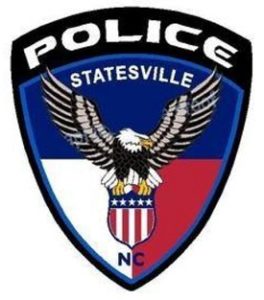 FROM STAFF REPORTS
The first three weeks of David Onley's tenure as Statesville police chief have been marked by two homicides.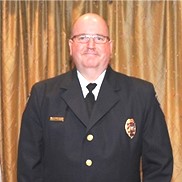 Chief Onley sat down with Iredell Free News recently to discuss the string of recent shootings, residents' concerns that the city has a gang problem, and ongoing efforts to fill open positions at the Statesville Police Department.
Onley, who has 24 years of experience at the SPD, was promoted from assistant chief on June 13 following a nationwide search. His appointment came in the midst of a string of shootings:
Recent Shootings
♦ May 17: Breyon Tucker, 40, shot and killed in the 900 block of Fifth Street. Marcus Nathaniel Mack, 34, was arrested two days later and charged with first-degree murder and armed robbery.
♦ May 31: Two men suffered gunshot wounds in the area of Gay Street.
♦ June 13: Kareen Stevenson was shot in the area of Fifth Street and Newbern Avenue around 1:20 a.m. Stevenson was pronounced dead after being transported to Iredell Memorial Hospital.
♦ June 25: A 22-year-old was shot in the 900 block of Miller Avenue.
♦ July 1: Shawn Whren Jr., 31, was fatally wounded at a home in the 1000 block of Fifth Street. Carl Antony Cathey, 37, was arrested and charged with first-degree murder.
Without commenting specifically on the evidence in most of these cases, Onley said Statesville is not experiencing a wave of "random" gun violence.
And, Onley said, Statesville does not have a gang problem — at least based on the legal definition of a gang.
Several groups of loosely affiliated teenagers and young adults, however, have been involved in an ongoing feud that has led to several incidents in which gunshots have been fired — and at least one life has been lost. The most recent shooting, which claimed the life of Shawn Whren Jr., was not related to this ongoing feud.
The June 13 shooting death of Kareen Stevenson appears to be the result of a "beef" — as the participants call it — that began with a "fight that happened at Pressly School a few years ago," according to the chief.
After Stevenson died from a gunshot wound, several people who police believe were involved in the shooting made a rap video in which they brandished firearms and appeared to boast about the shooting, Onley said. The video, which was posted on YouTube, was brought to the SPD's attention by community members.
The rival groups have made videos in the past after committing offenses against members of the other groups, he said.
No charges have been filed in connection with Stevenson's death. The SPD continues to investigate the shooting and is sharing information about the case with the District Attorney's Office.
Under North Carolina's new "Raise the Age" sentencing laws, it is more difficult to prosecute juveniles for criminal offenses than it was a few years ago. These teens and young adults do not appear to be worried about getting arrested or going to prison — or about the collateral damage they might cause in the community.
"There's no value of life whatsoever," Onley said. "There's no thought about who they might hurt."
Members of one group are apt to target members of the other groups any time they encounter them, the chief said. And that could happen anytime and anywhere.
"There's no fear. They are not afraid of anything," Onley added.
What can the Community do?
One thing that residents can do is secure their firearms. Too often, Onley said, guns stolen from unlocked vehicles wind up in the hands of street-level criminals and teenagers.
"They're not walking into Walmart and buying a gun," the chief said.
Parents and other adults in the lives of young people who are headed down the wrong path can also play a role in reducing violence in our community.
"It's a different group," Onley said. "We've got to find different ways to stop it, prevent it or change a mind."
SPD Staffing Concerns
This string of recent shootings comes at a time when the Statesville Police Department is trying to fill 18 or 19 open positions. With many of these openings in the patrol division, the SPD has had to reassign personnel from investigative and specialty units to cover all of the patrol shifts.
The department is losing officers to nearby law enforcement agencies that offer higher salaries and pay for certifications and education. Others are leaving law enforcement altogether because they do not feel valued. Two SPD investigators recently left to drive trucks for UPS, the chief said.
In an effort to fill the open positions as quickly as possible, the SPD has four people working on background investigations of applicants for the BLET program.
"You don't have a lot of people that want to do this job," Onley said. "We've got to look at ways to retain our staff.