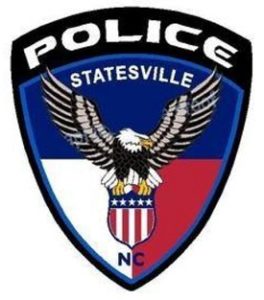 FROM STAFF REPORTS
The father of a child who was killed in an early Tuesday morning vehicle crash in Statesville faces criminal charges.
Caliu Axian, 24, was driving a 2003 Chevrolet minivan that crashed on East Broad Street about 1:46 a.m. Tuesday, according to a Statesville Police Department news release.
His 3-year-old child, Caliu Alexis Alehandro, died as a result of injuries sustained in the collision at 2553 East Broad Street, police said. The child was not in any type of child restraint at the time of the collision, according to the news release.
Two other passengers suffered minor injuries, according to the SPD
Axian has been charged with Driving While Impaired and Felony Death by Motor Vehicle, Police Chief David Onley said in the news release. Information on his bond was not immediately available.
The collision remains under investigation by the Statesville Police Department.