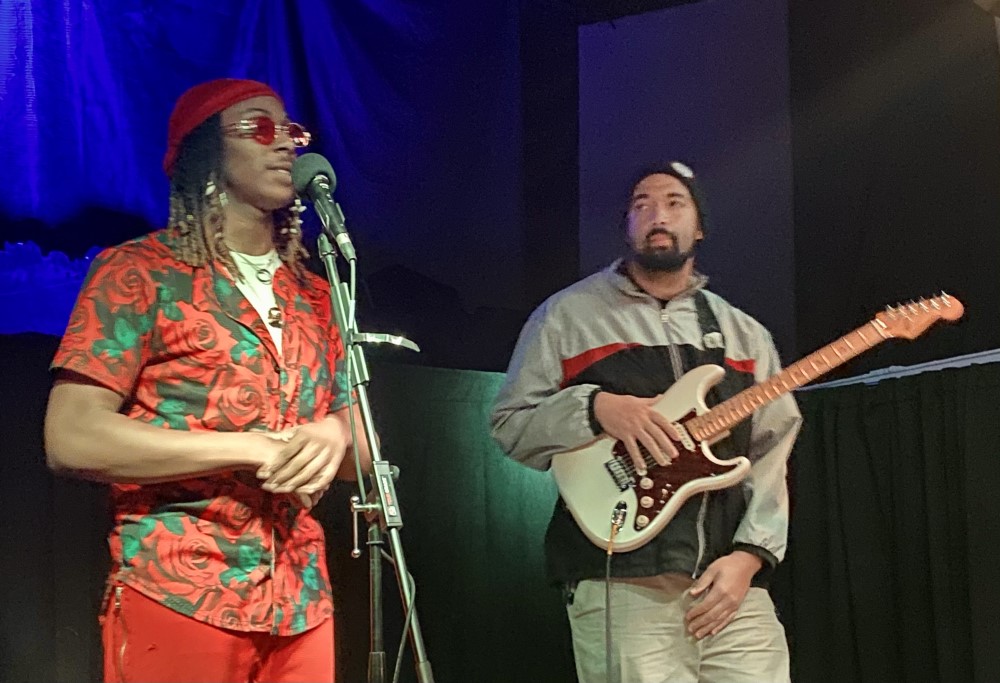 FROM STAFF REPORTS
Love, lust, heartbreak, utter despair and all of the emotions in between were given voice Thursday night during the Iredell Arts Council's Spoken Word Spotlight.
The evening featured nine local performers who shared their original works to a full house at the Old Jail in Statesville. Selections ranged from spoken word to poems set to live musical accompaniment.
"People are really sharing their thoughts and feelings here, and there are a lot of talented people who are able to do that," said Iredell Arts Council Director John Koppelmeyer.
Performers included Natalie Ramos, Kristie Darling, Amy Freeze, John Koppelmeyer, Tevin Carr, Jordan Darty, D'Robb Robinson and Kory Strother, Elaine Hill, Jott Pilgram, and Shane Manier.
The Iredell Arts Council holds the Spoken Word Spotlight quarterly. The next event will be in April. Admission is free and the public is welcome. To learn more, visit www.iredellartscouncil.org.
Photos