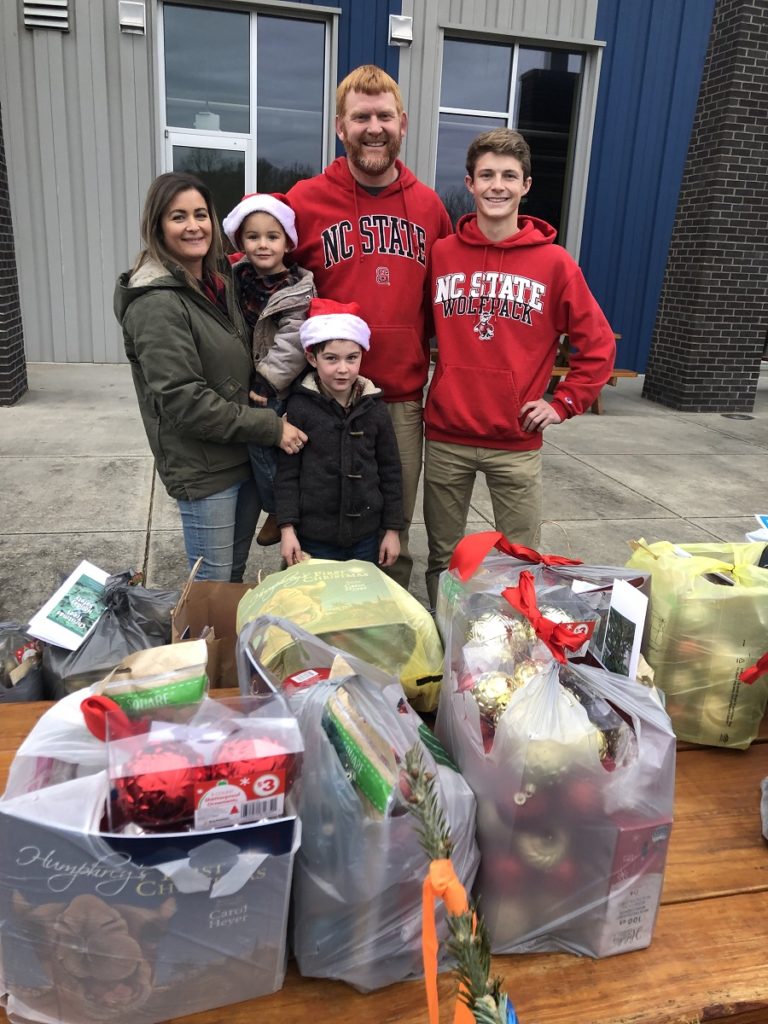 BY KARISSA MILLER
Brittany and Jason Chester wanted to teach their sons, Ezra and Josiah, the importance of giving and the true meaning of Christmas.
When Brittany asked her older son, Josiah, 6, what gift he would like to give people, he chose Christmas trees.
"I was really surprised, and I thought it would be toys. I asked Josiah why he chose Christmas trees, and he said it brings him joy and he wants to make other families happy," Brittany said.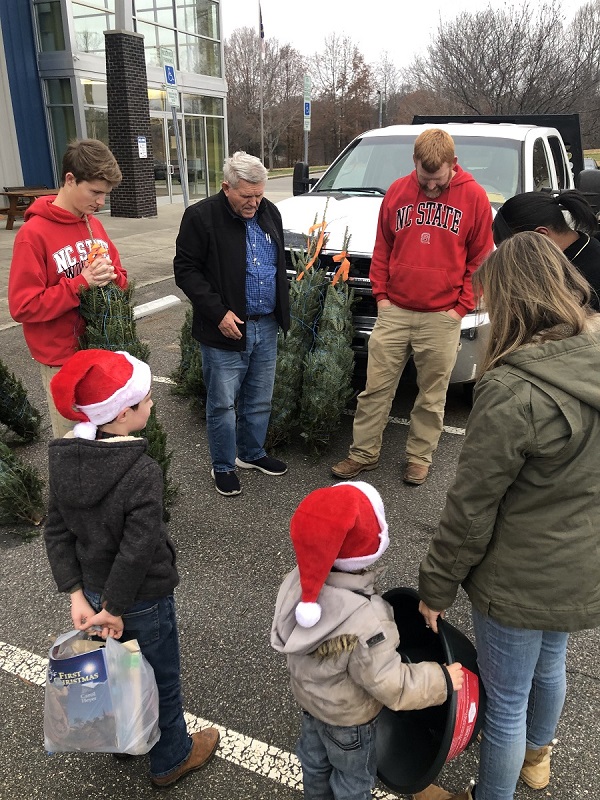 Brittany and Jason are former teachers in Rowan-Salisbury School District. They knew that financially that they wouldn't be able to afford trees for multiple families when they started this project last year.
However, Brittany said that the she felt that the idea "was probably put on his heart by God and (they) wanted to glorify him."
Over the past several weeks, the family raised funds and made personal donations to support their mission to gift 20 Christmas trees, stands, decorations and lights to families.
"We just prayed about it and hoped people could help give enough to buy the stands and other things we need to buy. We raised $805 and then we made a donation," she said.
Brittany gives God the credit for orchestrating the funds needed and believes that even the Christmas tree farm was a "God thing."
She explained that through her husband's involvement with FFA he was able to connect with a retired colleague whose husband owns a Christmas tree farm.
They said that they are thankful for Dee and Gwen Clark at Christmas Corner in Newland for allowing them to purchase 20 Frasier fir trees, which were grown in North Carolina, at wholesale price.
Last weekend the family along with Andrew Mead, a junior at West Rowan High School, traveled to the Boys & Girls Club of the Piedmont to distribute their gifts.
As they loaded the trees and all the trimmings into the vehicles of the families, who had signed up ahead of time, they prayed with each family.
"We give all the credit to God. It wasn't by chance and they had to pick 20 people," Brittany said.
Brady Johnson, Boys and Girls Club director of development, described it as a heart-warming event.
"This young family certainly blessed me and restored my faith in the future. How encouraging to know we have families and parents like this teaching the next generation about the importance of giving and being a blessing to perfect strangers with no expectation of a return," Johnson said.
"Ezra and Josiah got a first-hand lesson in the true meaning of Christmas," he added.