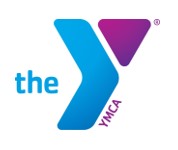 Special to Iredell Free News
The Statesville Family YMCA will celebrate its annual Day of Giving on Monday, March 28. YMCA Day of Giving is an annual, one-day giving event that provides an opportunity to donate to your local YMCA.
People can visit the Statesville Family YMCA on Monday and learn more, participate in branch activities and donate to the Y's Annual Impact Fund in person. Donations can also be made online at ymcanwnc.org/give.
The Statesville Family YMCA's 2022 Annual Impact Fund goal is $135,000.
"Day of Giving is a wonderful opportunity to celebrate the Y and our community, and to make our communities stronger," said Blake Blakley, executive director of the Statesville Family YMCA. "This day is also an integral part of our yearlong efforts to raise money for the Annual Impact Fund, which supports a number of Y efforts that help our members and neighbors every day."
Funds raised this year will support a variety of programs and initiatives at the Statesville Family YMCA, including:
● Bridge Academy in Statesville, which helps support homeless students with a year of access to programs at the Y that helps them grow academically, physically, emotionally, and spiritually.
● Operation Food Drive, which provides families with meals to help them combat food insecurity.
● Financial scholarships to give seniors membership for a year at the Y, where they can focus on their health and connections with others.
● Teaching entire classes of swimmers the life-saving skills and confidence they'll need to be safe in and around water.
● Sponsoring a child around the holidays so that they can have a winter coat, school supplies, and some much needed joy around Christmas.
"A lot of people in our community help make our Ys strong, and donors to the YMCA play a very large role in this," said Darryl Head, interim president and CEO of the YMCA of NWNC. "Our community always steps up when there is a need, and we are hopeful for a big response this year. All funds raised on the Day of Giving allows the YMCA to serve thousands of people in our area — both members and those who are not members of the Y."
YMCA Day of Giving originated with the YMCA of NWNC in 2015, and was launched as part of a nationwide effort by the YMCA of Metro Dallas in 2018. Now, dozens of YMCA Associations across the country take part in this one-day giving event to strengthen the communities they serve.
About The YMCA of Northwest North Carolina
The YMCA is a nonprofit 501(c)(3). Its Mission: "Helping all people reach their God-given potential in spirit, mind and body." Based in Winston-Salem, the nonprofit has 14 branches located in seven counties — Alexander, Davie, Iredell, Forsyth, Stokes, Wilkes and Yadkin. The YMCA is for Youth Development, Healthy Living and Social Responsibility.