BY STACIE LETT CAIN
As the Statesville City Council completed its official business for the year on Monday, Mayor Costi Kutteh took a few minutes to talk about strides the city has made during the past 12 months.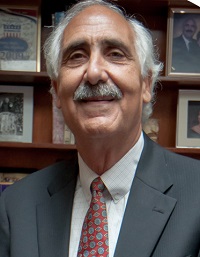 "When I reflect on 2022, I am first filled with gratitude and thanks," Kutteh said. "Thanks to the 500 employees of the City of Statesville that every day commit their talents, resources and energies to make Statesville a better place."
While listing many accomplishments, the mayor called particular attention to the fact that over 1,500 acres were annexed into the city limits this year, 16 housing developments comprised of more than 220 units were approved, and the city has received grants totaling more than $50 million.
"Those grants went to support our employees, our airport, our roads and our utility systems, just to list a few beneficiaries," Kutteh explained.
Beyond all of that, the mayor gave his appreciation for City Manager Ron Smith, calling out the dedication and spirit he exhibits in the course of fulfilling his duties.
"Ron Smith, I am grateful for you," Kutteh said. "You exemplify what a city manager should be. The team you have assembled reflect your examples of kindness, integrity and generosity."
The mayor also read a resolution declaring December 19, 2022, as Phil Hazel Appreciation Day.
Hazel, a long-time employee of the Statesville Airport, was nationally acclaimed in 1981 for his efforts talking the wife of a deceased pilot through landing an aircraft at the airport.
"Without Phil Hazel, there would be no Statesville Regional Airport and the tax base that it has brought to this city and all that it has become," he said. "There was no one more dedicated to the airport and its growth than Phil Hazel."
The mayor also commended Council members Steve Johnson and C.O. Johnson for their continued efforts and work championing the airport.
Winter Retreat
The Council scheduled its mid-winter retreat for January 12-13.
Holiday Closings
City offices will be closed December 26-27, 2022, and January 2, 2023 in observance of Christmas and New Year's Day.