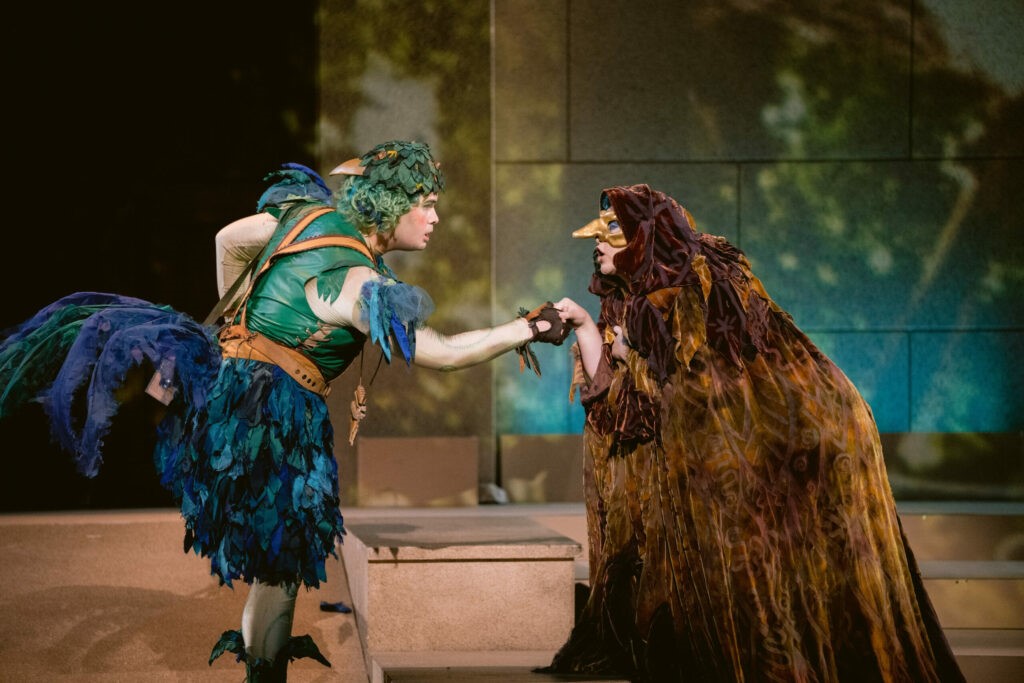 Special to Iredell Free News
Statesville native Scott Lee performed the role of Papageno in Mozart's "The Magic Flute" this past week to rave reviews by critics.
Lee is a Merola Fellow in San Francisco for the summer after graduating from the University of N.C. School of the Arts graduate program, The A.J. Fletcher Opera Institute. He was a student of late Statesville music teacher Dan Pardue prior to attending UNCSA for both his bachelor's and master's degrees.
"The Magic Flute, Mozart's last operatic composition before his death, is a story of love, loss and finding one's place in the story.
In a review of the performance in the "San Francisco Chronicle," opera critic Joshua Kosman had high praise for Lee's work.
"The star of the evening was baritone Scott Lee, giving a silly, lovable and vocally resplendent performance as Papageno. It's a role that ideally calls for both robust singing and fluid comedic stage presence, and Lee kept the audience laughing without ever stinting on musical values," Kosman wrote.
The Merola Opera Summer Program is a top-tier program with over 1,300 internationally recognized applicants each year. Of those, 31 are selected for the 2-week program.
Lee and his artist-companions rigorously prepared showcases and operas for San Francisco and wider communities. It is considered an international benchmark for preparing opera singers for a lifetime of success in the performance arts.
Lee was well-prepared, having been the Metropolitan Opera National Auditions Encouragement Award in 2020 for the North Carolina District, along with being the section leader at St. Paul's Episcopal Church in Winston-Salem during his schooling at the School of the Arts.
Lee is the son of Rusty and Dr. Sherrie Lee. His brother, the Rev. Rob Lee and father were able to attend the opera in San Francisco to support him. He is passionate about the arts and equally passionate about humor, which made Papageno the perfect role.
When not singing you can find Scott long-distance walking. His next endeavor will be the Pensacola Opera in Pensacola, Fla.