Special to Iredell Free News
Statesville Regional Airport Manager John Ferguson is one of 20 managers from North Carolina public-use airports who received the inaugural North Carolina Airport Professional (NCAP) credentials awarded by the N.C. Department of Transportation Division of Aviation.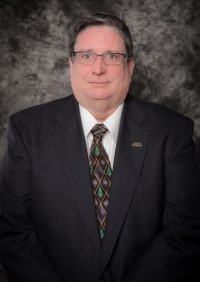 Ferguson, the city's first airport manager, was hired in 2015 to oversee the daily operations of the airport, and handle marketing and economic development projects. With nearly 40 years of airport management experience, Ferguson said the NCAP program provided beneficial knowledge and information that he can apply directly at the airport.
"I've been in airport management for 39 years, and you never stop learning new ways to improve yourself or your airport. This program has been very valuable to me and to the Statesville Regional Airport," said Ferguson.
To earn NCAP credentials, participants completed 12 required courses in the Division's Airport Leadership and Management Program (ALMP), which is a signature program of the Division's N.C. Airport Technical Assistance Program (NC AirTAP), managed by North Carolina State University. NC AirTAP provides technical assistance and professional development programs to support effective management and operation at the state's public use airports.
"North Carolina's 72 public airports are big business for our state, collectively generating more than $61 billion in annual economic impact," said Bobby Walston, director of the NCDOT Division of Aviation. "By earning this designation, these 20 people have demonstrated they know what it takes to develop and operate these high-impact airport facilities effectively, meet the highest standards of safety, serve their local communities and support a strong statewide air transportation system."