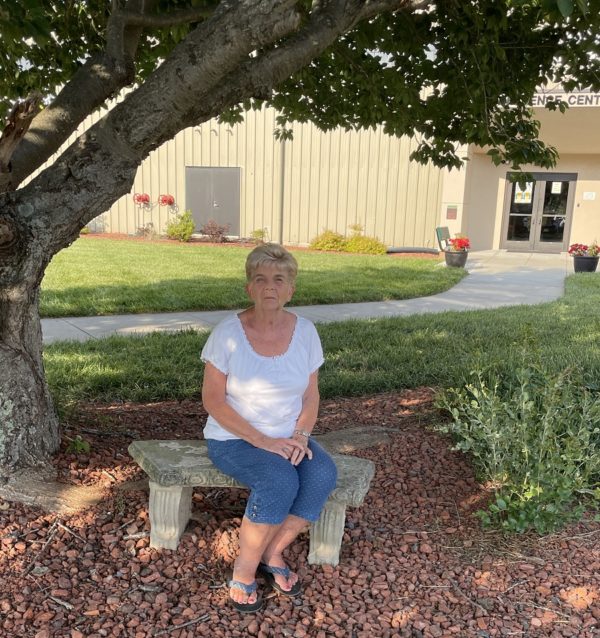 BY KARISSA MILLER
After nearly four decades substitute teaching and connecting with the youth of Iredell County, Leona "Cissy" Donaldson is retiring as a full-time substitute teacher effective this year.
The Troutman native is stepping down after 37 years with Iredell-Statesville Schools, where she worked as a substitute at five different schools.
"Ms. Donaldson came to the high school each day filling in as a classroom substitute teacher. On her way in we always got the warm genuine smile, which we all adored, and on really special days she shared her fresh homemade bread with us," Lake Norman High School Principal Bill Shapcott said.
"It's a one-of-a-kind gesture by her that I quickly looked forward to. We will miss Ms. Donaldson at Lake Norman."
Boen Nutting, the district's chief of Strategic planning and student services, said, "Substitutes have always been a vital part of our public school system, and with teacher shortages and sickness we couldn't do it without them."
At age 74, Donald said it's a lot harder to get up early in the morning. She is ready to slow down.
"I have mixed emotions. People ask me, 'What are you going to do if you aren't subbing?' I tell them all of the things that I want to do that I normally have to do on the weekend," Donaldson explained.
A 1966 graduate of Troutman High School, Donaldson began working for I-SS in 1983 as substitute at Troutman Elementary School.
"It's a good way to give back and help the school that your children attend," said Donaldson, who quit her job at Beauty Maid Mills so she could spend more time with her kids when Jennifer was in third grade and Kevin was in fourth grade.
That same year, she also received her first sourdough starter, which needs to be fed regularly in order to make loaves of bread.
Before and after school, she would tend her to starter and eventually it became a weekly habit and passion that has also spanned the length of her career.
In fact, the starter that is in her kitchen today is from the first one in 1983.
As her children went through school, she followed them as a substitute teacher in elementary, middle and high school. Both of her kids graduated from South Iredell High School.
Donaldson also on occasion subbed at Career Academy and Technical School and West Iredell High.
She said it's been one of the best experiences of her life. She has seen many changes over the years, from the way math is taught to students being disrespectful following virtual learning.
Her granddaughter, Lauren Tucker, recently graduated from Lake Norman High. She said her grandmother is someone she admires and describes her as "thoughtful and hard working."
"It was really nice to have her there. I knew if I ever needed anything that she was there or right around the corner and I could go see her," Tucker said.