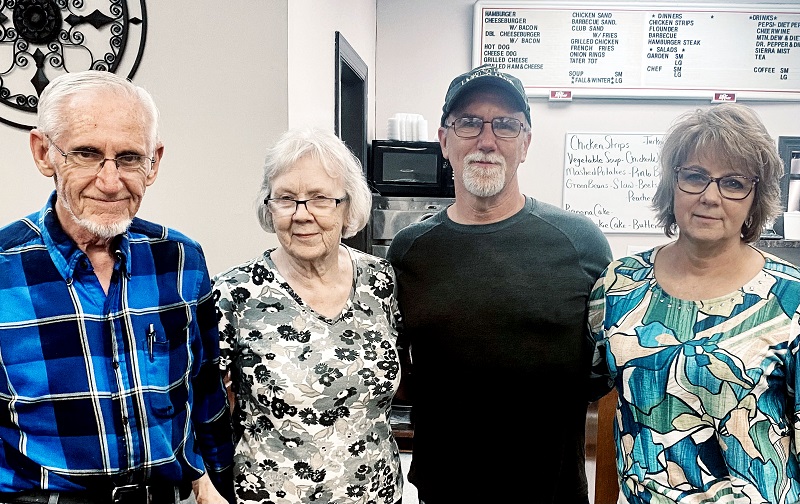 Local eatery to close after nearly four decades
BY AMY FUHRMAN
Something magical happens when you walk into Sunshine's Cafe — suddenly, your day seems a little brighter.
Maybe it's the hugs and shouted greetings courtesy of Hazel Pulliam. Or your "usual," cooked just the way you like it by her son, Victor. It could be the delivery with a smile from Hazel's husband Walt, or the friendly table service from her daughter, Wendy Czerkie.
Whatever it is, the ROMEOs (Retired Old Men Eating Out) have showed up every Friday for years to get their fix. The Sunshine's Gang, a close-knit circle of friends, have gathered each week for food and fellowship. Chuck Fox and a table of his friends — or rascals, as Hazel affectionately calls them — have handed out candy at Christmas and Chuck has serenaded each customer celebrating a birthday. People have made love matches, a not-so-famous man named James Taylor has played the harmonica and a pig by the name of Kevin Bacon has regularly tempted fate by showing up in the side yard.
For 38 years, the family-owned restaurant has been serving regulars and newcomers alike for breakfast and lunch. But, in the poetic words of Wendy, "the sun is setting at Sunshine's."
The family decided before Thanksgiving that Sunshine's would be closing December 23, and Walt, Hazel, Wendy and Victor will be moving to a new chapter in life — retirement from the restaurant business.
Long-time customers have taken the news hard, Hazel said. "They've cried. One lady cried three times over breakfast. They've congratulated us …but they're also wondering where they're going to eat. They're asking, 'Where are we going to get our pintos and our sweet tea?' "
But Hazel —who was nicknamed "Sunshine" by a customer back when she worked at Kat's Patch in Troutman because of her light hair color — said she's 76 and Walt is 80, and it's well past time to retire from the restaurant they opened in May of 1985.
"So many of our customers are seniors, and I'm older than them, and I'm in the kitchen cooking," she said.
"Sunshine is tired," Wendy explained. "It's the right time."
The decision, however, is bittersweet because of the incredible bonds they've formed with both their staff and customers, Victor said.
"We've always had a close relationship with our employees; they're like family," he said. "And we've got some of the most wonderful customers. We love them."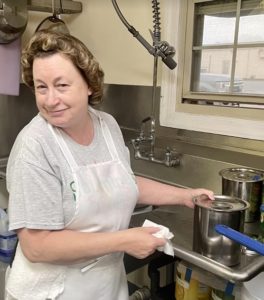 Employee Shirley Childs has been with Sunshine's for over 18 years, and said while she's happy for the family, whom she loves, she's also sad that something special is ending.
"I love this place. They're like my brother and sisters, and I've been with them 18 years. It's home," she said. "I'd made up my mind this was the last place I'd work, and so now I'm taking an early retirement."
There have been difficult days when working with your closest family proved challenging but ultimately rewarding, Hazel said. "We're a family, working together and fussing together and still making it work."
"She'd say she's leaving, and walk back in three seconds later," Wendy said of her mother with a laugh.
What has meant the most, Hazel said, is creating a family environment where people feel welcome.
"They know they're family as soon as they walk in the door," she said. "I'll look out from the kitchen and see people saying a prayer, holding hands … It makes you feel good that they feel comfortable doing that."
Sunshine's Cafe is currently for sale, and Hazel, Wendy, Walt and Victor will be officially closing the doors on December 23. Up next is a well-deserved break for the entire family after serving up good food and a little sunshine daily for the past four decades.
"We want to thank our customers, employees and the community for their support … we love you all," Wendy said.

Stay Connected
Sign Up for Our Free Daily E-MAIL EDITION: HERE