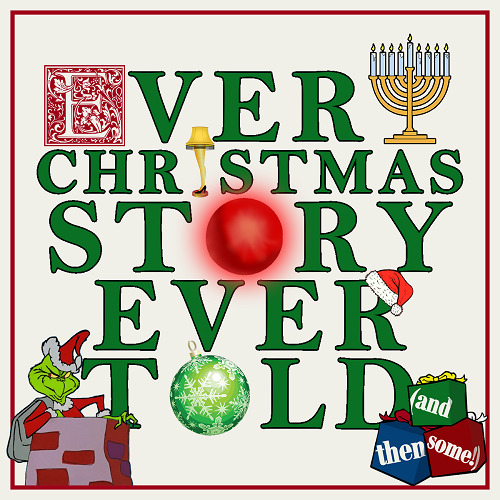 Special to Iredell Free News
Theatre Statesville will present eight performances of "Every Christmas Story Ever Told (and then some!)" just in time for the holiday season.
Directed by Chad Schuermeyer, performances are scheduled for December 1-4 and December 8-11 at the Iredell Arts Council, located at 203 S. Meeting Street in Statesville. All shows begin at 7:30 p.m. except the 2 p.m. matinees on December 4 and December 11.
This Christmas comedy promises a fun time to get you in the holiday spirit. The premise is simple: Three actors decide to perform every Christmas story ever told — plus Christmas traditions from around the world, seasonal icons from ancient times to topical pop-culture, and every carol ever sung.
TICKET INFORMATION
Tickets are available online at TheatreStatesville.com or at the door.
LEARN MORE
Theatre Statesville is a volunteer-based nonprofit organization that exists to offer quality live theatre, provide lifelong learning opportunities, and foster creative expression throughout the community.
For a schedule of upcoming events, please see our events calendar on TheatreStatesville.com.