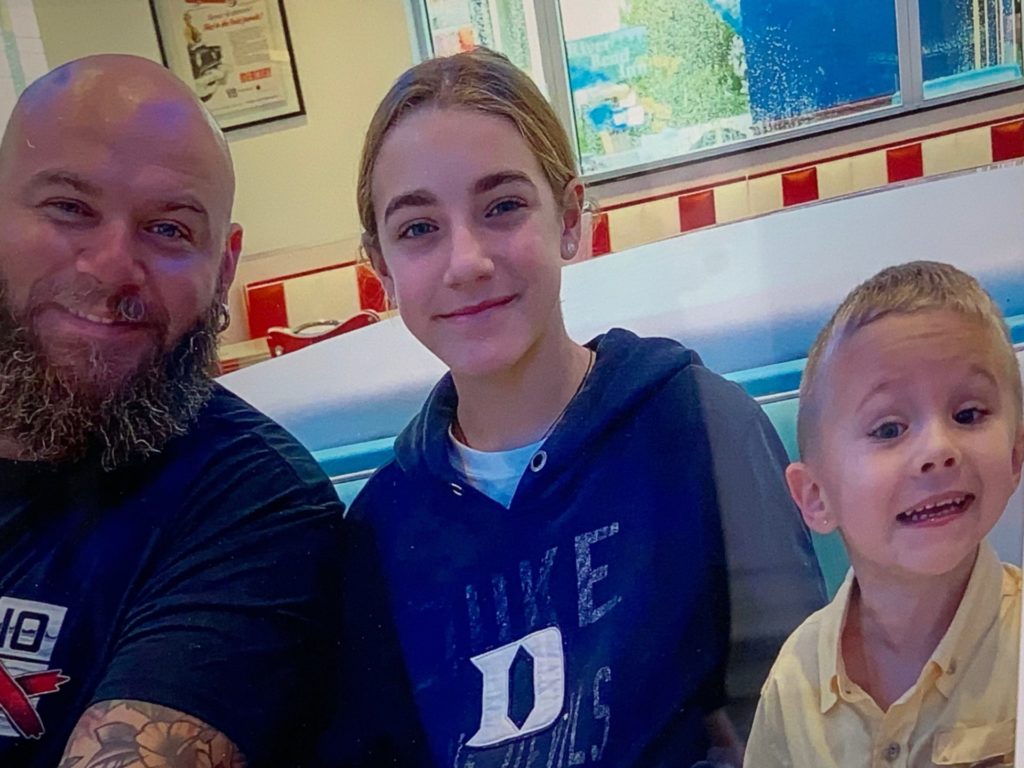 BY BRANDY TEMPLETON
Friends and family members of Michael Shane Marlowe and his 5-year-old son Bentley paid their respects on Tuesday during a memorial service at Western Avenue Baptist Church in Statesville.
The father and son were killed on June 13 when the golf cart they were riding in was hit by an impaired driver on Fort Dobbs Road. Bentley's 13-year-old sister died on Monday, a week after the crash.
"It's a hard day for us all in this room," said Pastor James Lewis, who officiated the service. "It's a moment we didn't plan— a moment we didn't want. The hurt and pain is unbearable, but there is hope in the Lord."
Lewis advised the family that grief is an ongoing process.
"It's about one step at a time, one breath at a time," he said. "It's literally second by second right now. The pain is real and your life has forever been changed."
Michael Marlowe was not just a father in name's sake.
"He was involved in every aspect of his children's lives," Lewis said. "He loved people, he loved God, and he loved well."
Lewis called Michael a "gift to humanity," "a family man," and "a hard worker."
"If there was a Dad of the Year Award, he'd have a trophy case full of them," he said.
And the man with the big muscles and big heart sure loved his "little buddy" Bentley.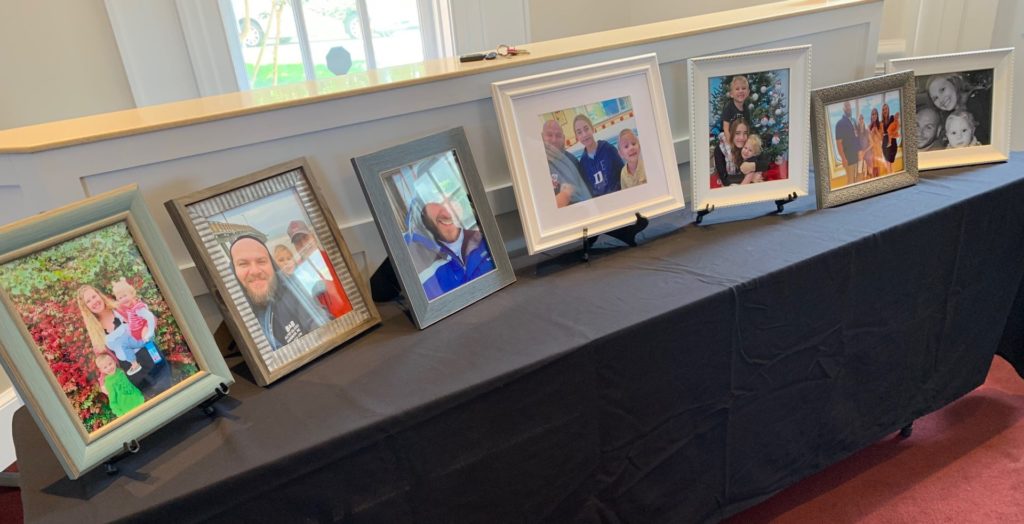 The little boy loved Spider-Man and his dad.
"Michael was hero and Superman," Lewis shared.
Falon Speaks, the preschool director at First Presbyterian Church, also spoke of Bentley like he was a hero.
She shared kind words from his friends and teachers.
"He made lasting footprints on many hearts that will remain there forever," Speaks said.
She shared his classmates' sentiments.
"He always made me smile, he was nice and funny, he was patient with an open heart," were just a few compliments paid.
His teachers also remembered his loving spirit.
"Bentley was always, always very kind to other students. He would offer to let others go first in games or activities. If someone was upset, he would try to comfort them."
Another teacher called Bentley "the sweetest little soul" who brought happiness and light."
He was also described as a gentle soul who was easy to love.
"He never craved the center of attention. He was a helper, supporter, he had empathy for all."
Speaks closed by acknowledging Bentley's bright light.
"There are some who bring a light … to this world, that even after they have gone, the light remains," she said.
"Dancing in the Sky," by Dani & Lizzy, played in the background during the service, mixing with cries in the background.
"Tell me what does it look like in Heaven. Is it peaceful, is it free like they say,..
"And here on earth it feels like everything is different since you left …
"And I hope the angels know what they have, I'll bet it's so nice in Heaven since you arrived," brought more tears."
After the scripture and music, Lewis attempted again to give the family and friends comfort.
He shared how both of the lives lost loved the Lord, saying father and son were in Heaven now.
"They may be gone from here, but they're definitely not gone. They crossed over together hand in hand," Lewis said. "They are home now."