Special to Iredell Free News
Long-time Downtown Statesville Development Corporation Executive Director Marin Tomlin is leaving her position to pursue another career path.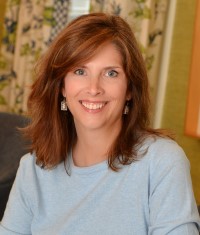 "I will be forever grateful for the last 16 years working and serving the downtown property owners, business owners, the board of directors, government leaders and staff and this community," Tomlin said. "I love downtown, the work we have been able to accomplish over the last 16 years and the many friendships I have made.
"The future growth trajectory for downtown and our community as a whole makes this an extremely exciting time in our history. It is my goal to stay involved as much as possible to help continue with this progress," she added.
Tomlin's last full day will be February 16. She will stay on part time as the interim executive director to assist the Board of Directors in its search for the next person to lead DSDC. She will also continue to tackle the organization's regular workload alongside Liz Petree, community engagement manager, and assist in providing a smooth transition once the organization hires the next executive director.
Tomlin is starting a new career as a broker/realtor with Allen Tate Real Estate in Statesville.
"We wish Marin the very best in this new venture. We will miss her leadership and dedication, but it is reassuring to know that she's not going far!" DSDC Board Chairman Wes Davidson said.
Tomlin said that she has had an interest in the real estate business for as long as she can remember and that "the last two years during COVID allowed me the opportunity to explore the field more and become a licensed agent. Making this decision was very difficult, but it just felt like the right time for me personally to take a new path," she said.